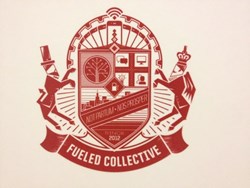 New York, NY (PRWEB) August 29, 2013
New York City is filled with offices of all types. Big office, small offices, corporate offices, offices with big windows and no windows. Offices with open space and private suites, shared offices sublets.
The newest, and most exciting type of office that is taking New York by storm are coworking spaces.
Coworking spaces are offices designed to foster communication and sharing between the small companies that operate within them. Originally invented to provide a cheap space for freelancers and individuals to work, the coworking space has grown into a form of working space for small companies and startups across the country.
There are now over 100 functioning coworking space in the 5 boroughs of New York City, each their own style and ambiance. Many of these coworking spaces, like The Alley NYC and Th Hive, stress the importance of having like minded individuals and companies.
The king of all coworking spaces in Manhattan is undoubtedly The Fueled Collective (fueled.com/collective). The Collective is one of the largest spaces, at 18,000 square feet, and occupies the top floor of the posh Prince Building in SoHo. The space overlooks a view of their downstairs neighbor, renouned startup Foursquare. Other neighbors include ZocDoc and Thrillist.com. The design, an eclectic mixture of old world England with modern day SoHo chic, has been noted by Forbes, Business Insider, and even the New York Times as one of the most beautiful working spaces in the world.
Here are some photos from nextventured.com's recent tour of the space:
http://www.nextventured.com/wp-content/uploads/2013/07/fueled-collective-2.jpg
http://www.nextventured.com/wp-content/uploads/2013/07/fueled-collective-27.jpg