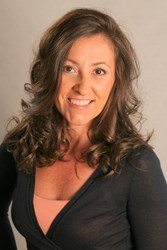 "Acupuncture is a powerful way to restore balance and promote calmness. It is a joy and a privilege to work with people who have fertility challenges and to see them get pregnant and have healthy babies," says Elain M. Malin, acupuncturist with RMACT.
Trumbull, CT (PRWEB) August 29, 2013
Reproductive Medicine Associates of Connecticut (RMACT) has hired Elaine M. Malin, MTCM, L.Ac., who will be work with fertility patients at the fertility practice's newest location in Trumbull, CT. RMACT, Fairfield County's leading fertility practice and egg donation center, has participated in clinical studies and offered acupuncture to its patients for over eight years at its other locations.
Acupuncture is part of RMACT's Integrated Fertility and Wellness Program, which empowers fertility patients to take control of their fertility treatment through mind-body services such yoga, nutrition counseling, therapy and support groups. When incorporated into a patient's infertility treatment plan, acupuncture has been shown to have physical and emotional benefits. It can help regulate menstrual cycles, improve blood flow to the pelvic area and uterine lining, and reduce stress and anxiety issues such as insomnia and headaches. RMACT provides two types of acupuncture – traditional and laser – to give patients the best available options.
"Elaine is a great addition to our team, and our patients will benefit from her extensive experience with fertility treatment," says Dr. Mark Leondires, medical director of RMACT. "We have found, both anecdotally and through our own clinical study, that our patients benefit from having acupuncture onsite at our offices. Patients have shared with us that it improves their experience in all aspects of fertility therapy. We are thrilled to be the first fertility practice to offer acupuncture to Eastern Fairfield County."
Malin's services are available to anyone interested in acupuncture, whether or not he or she is a fertility patient of RMACT. Malin is a Traditional Chinese Medicine (TCM) practitioner who has specialized training and experience in women's health issues including fertility, pregnancy, menopause, hormonal and menstrual issues, and breast cancer. In addition to her private practice and her work in reproductive endocrinologists' offices, she has been an acupuncturist with Norwalk Hospital's Integrative Medicine Program since its inception in 2010.
A Licensed Acupuncturist and Chinese herbalist, Elaine completed an intensive 4-year Masters Program at Five Branches University in Santa Cruz, California, a highly reputable Chinese medicine school founded over 25 years ago. Her Masters of Science degree in Traditional Chinese Medicine (TCM) included significant Western medical training. She is Board Certified in acupuncture and Chinese herbal medicine as a Diplomate in Oriental Medicine by the National Certification Commission for Acupuncture and Oriental Medicine (NCCAOM-Dipl.O.M.), and is licensed in both Connecticut and California. Elaine completed an externship at Zhejiang Chinese Medical University in Hangzhou, China, where Chinese and Western medical disciplines are integrated and performed in hospital clinics. She is the Treasurer and a Board member of the Connecticut Society of Acupuncture & Oriental Medicine (http://www.csaom.org). Elaine is also a member of and served as the Secretary and a Board member of Women of Wellness, a local network of health professionals for prenatal and early family care. Before becoming a Licensed Acupuncturist and herbalist, Elaine was a practicing attorney for over 10 years. Elaine graduated magna cum laude from law school and has a B.A. from Dartmouth College.
"In addition to all the reproductive benefits shown in studies, I have seen my patients experience overall physical improvement and mental serenity through acupuncture," says Malin. "Acupuncture is a powerful way to restore balance and promote calmness. It is a joy and a privilege to work with people who have fertility challenges and to see them get pregnant and have healthy babies."
About Reproductive Medicine Associates of Connecticut (RMACT)
RMACT specializes in the treatment of infertility, including assisted reproductive technologies (ART) such as intrauterine insemination (IUI), in-vitro fertilization (IVF), and Comprehensive Chromosomal Screening (CCS). RMACT, Fairfield County's largest fertility clinic and egg donation center, is one of 11 leading In Vitro Fertilization (IVF) centers nationwide chosen by In Vitro Sciences to participate in its Centers of Excellence program. RMACT has offices in Norwalk, Danbury, Stamford and Trumbull, and affiliate New York fertility clinics serving Putnam and Dutchess counties. RMACT also offers infertility treatment financing and support services, such as nutrition counseling, massage therapy, psychological counseling, acupuncture and yoga, through RMACT Integrated Fertility and Wellness Center.
The RMACT team includes lead physicians Drs. Mark P. Leondires, Spencer S. Richlin and Joshua M. Hurwitz, as well as fertility specialists Drs. Cynthia M. Murdock and Shaun C. Williams. All physicians are Board-Certified Reproductive Endocrinologists and are members of the American Society for Reproductive Medicine (ASRM), the Society for Assisted Reproductive Technology (SART) and the Fairfield County and Connecticut Medical Societies. RMACT's IVF laboratory is accredited by the College of American Pathologists (CAP), and CLIA; other accreditations include the Accreditation Association for Ambulatory Health Care (AAAHC) and the American Institute for Ultrasound in Medicine (AIUM). For more information visit http://www.RMACT.com or find us on Facebook.
###