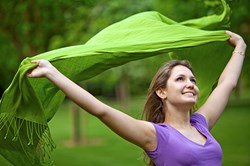 Alcoholism not only impacts addicts, it also places a burden on those who take care of them
Pensacola, FL (PRWEB) August 30, 2013
Alcohol abuse brings a heavy price. Not only does it damage the physical and mental health of its sufferers, it also contributes to financial ruin. Each year, billions of dollars are lost as a result of alcoholism. Recently, Alcohol Treatment Pensacola conducted a study on the economic impact of its patients. The results were recently published in the New England Journal of Medicine. The study focused on the expenditures and opportunities lost as a result from alcoholism.
Although the journal commended the study for its comprehensive findings, Alcohol Treatment Pensacola has acknowledged its findings are far from exact.
"Many of the costs from alcohol abuse can't be measured accurately," said Alcohol Treatment Pensacola Director Bruce Davidson. "The most difficult measurable was the dollar value placed on lost productivity."
The study focused on 50 random patients who checked into the facility during the past two years. According to the findings, nearly 25 percent of participating patients claimed a significant loss of yearly income prior to entering rehab. Of those 25 percent, a majority blamed alcoholism for the loss of their jobs.
"Alcoholism not only impacts addicts, it also places a burden on those who take care of them," Davidson said. "The healthcare costs for families of an alcoholic are nearly twice of those without an addict."
The cost of treating addicts also has an impact on the general population. Underage drinking severely hampers the development of children. As children grow up, it becomes an even greater challenge. College-aged students are among the most difficult to educate about the disease because the patterns of drinking are just becoming establish. The treatment of addicts and premature deaths caused by alcoholism also plays a role in the increase of health costs. In other cases, the problem literally begins at birth. Fetal alcohol syndrome is one of the leading causes of preventable birth defects.
A staggering 85 percent of patients from the Alcohol Treatment Pensacola study have been convicted of drunk driving. To put it into perspective, 39 percent of all traffic related deaths were caused by drunk driving.
Altogether, the New England Journal of Medicine claims alcoholism cost the U.S. economy $185 billion last year. Of the 50 patients participating in the survey, 38 of them admitted they could not afford rehabilitation without the financial assistance of a family member or friend.
About Alcohol Treatment Pensacola:
Alcohol Treatment Pensacola offers hope for drug and alcohol abusers from all walks of life. Anyone is encouraged to call and get help from the specialists who have dedicated their lives to ending addiction. For more information please call (850) 418-6674 or visit them at http://www.alcoholtreatmentpensacola.com/