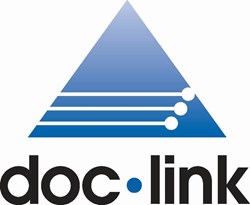 Laguna Hills, CA (PRWEB) August 29, 2013
Altec Products, Inc., a leader in enterprise document management and workflow solutions, announced today their Emerald sponsorship of America's SAP Users' Group (ASUG) SAP Business One Summit held September 10 – 12, 2013 at the Anaheim Convention Center in Anaheim, CA. This meeting is exclusively designed for SAP Business One users to promote the interchange of knowledge and experience as well as continual education in maximizing ERP software investment. This is a complimentary event for all ASUG members, and the $500 registration fee for non-members includes membership and multiple benefits leading up to the conference.
"The Business One Summit is a great example of what ASUG does best – creating value by fostering connections for customers and partners in the SAP ecosystem," said Carl Lewis, Program Chair for the ASUG Business One Special Interest Group and founder of the ASUG SAP Business One Summit event. "There is a tremendous value in meeting and collaborating within the community and this event provides a forum for SMEs' pain points and questions can be addressed."
Altec will be presenting "Go Paperless with doc-link - The Key to Enterprise Efficiency," a session where users will learn how doc-link streamlines critical business processes in any department and process through its seamless integration to SAP Business One. Altec will also share the latest benefits of doc-link 3.0 as well as the Smart Form Toolkit - a rich and flexible architecture that allows for the customization of data entry windows called Smart Forms. With applications like the creation of expense reports, credit card reconciliation and streamlining HR onboarding with electronic check lists, this module gives the flexibility to automate business processes throughout the entire organization.
Brandt Morrell, Altec's President and COO says, "For almost 10 years now, we have worked diligently to engage SAP Business One users and partners on a journey to improve their business document visibility. With doc-link, company executives are empowered to make sound decisions when financial and sales information is electronically archived and immediately accessible. We believe the ASUG Summit will afford SAP Business One customers a great opportunity to learn about doc-link and its spectacular R.O.I."
To learn more about the ASUG SAP Business One Summit event, visit http://www.asugonline.com/business-one-summit/.
About the 2013 ASUG SAP Business One Summit
The ASUG SAP Business One Summit is the only customer-driven event of its kind in North America, dedicated to offering SAP Business One users in any data environment a variety of educational and hands-on sessions presented by customers, partners and SAP.
For more information on ASUG, please visit the ASUG Media Room.
About Altec
Altec is a leading provider of Integrated Document Management (IDM) solutions to mid-market companies. For more than 25 years, Altec has provided a wide range of accounting-centric paper to paperless solutions including its flagship product, doc-link™, which enables companies to capture, archive, workflow and route structured and unstructured documents to customers, employees and vendors. Altec's comprehensive solutions include IDM, output management, MICR check disbursement and paper documents that serve more than 13,000 customers worldwide. Altec enjoys strong, collaborative partnerships with ERP solution providers like SAP to provide the most comprehensive, integrated enterprise document management solution. Altec delivers its IDM solutions through a global network of authorized partners in more than 60 countries throughout the Americas, EMEA and Asia Pacific. For more information, visit Altec at the company website at http://www.altec-inc.com. Follow them on Twitter.com/doclinkbyAltec or call April Blankenship at 1-800-997-9921.
###