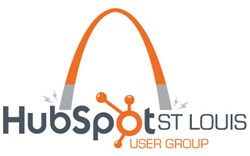 "We are truly honored with getting this opportunity that Hubspot has presented us," says TJ Kirgin.
St. Louis, MO (PRWEB) August 29, 2013
AnchorSTL is proud to be taking on the role of launching the first ever Hubspot User Group (HUG) in St. Louis. The St. Louis HUG will be a group of Hubspot customers and users who meet approximately 4-6 times a year. Hubspot considers HUGs to be one of their strongest resources for customers. Hubspot sends a representative out to each local HUG a few times a year to present on a topic chosen by members of the HUG. Each HUG meeting consists of networking, introductions, a presentation, and a Q & A session with the sessions lasting about 2 hours in total. Presentations will be educational and consist of content that is relevant to the latest trends in SEO, blogging, web design, web development, website architecture, CTAs, premium content, and Hubspot software as it relates to inbound marketing. TJ Kirgin, CEO of AnchorSTL says that "Everyone needs a hug once in a while even the savviest inbound marketers. We are truly honored with getting this opportunity that Hubspot has presented us."
AnchorSTL has been a Hubspot Certified Partner for a year. Anchor currently has company certification as well as individual inbound marketing certifications for their HUG Leaders. Anchor specializes in Inbound Marketing, creative design, and web design. Lauren Kalhorn, content writer for AnchorSTL, says "I am very excited to have the opportunity to network with other Hubspotters and learn from each one of them." Recently, AnchorSTL has immersed itself in a new eCommerce software, Magento. Magento is a top of the line eCommerce software that is used by many large corporations. AnchorSTL prides itself on staying not just with the times, but ahead of the times with the latest software and wants to share this knowledge with other Hubspot users and help them reach their inbound marketing goals.
Hubspot is an all in one inbound marketing software that helps you attract leads, nurture those leads, then ultimately convert those leads into customers. The average Hubspot customer gains 32% market growth within 6 months of first using the software. Hubspot has taken the traditional marketing model and flipped it on its head to deliver marketing that people love.