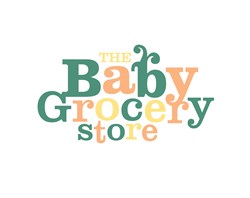 Charlotte, NC (PRWEB) August 29, 2013
The Baby Grocery Store has created a Stroller Roller team for their staff and customers to participate in the annual fundraising 5K run/walk/stroll scheduled by Levine Children's Hospital for October 19, 2013. The team will raise money to build hope for Charlotte's sick and injured children. All proceeds from the event will go directly toward Levine Children's Hospital.
Located on the campus of Carolinas Medical Center Uptown, Levine Children's Hospital leads the region in offering more than 30 specialized pediatric services including kidney, liver and heart transplants; blood and marrow transplant, cardiac and cancer care; neurosurgery; rehabilitation service; and the highest designated level of neonatal intensive care. Levine Children's Hospital is ranked among the top 50 "Best Children's Hospitals" in the nation by US News & World Report.
The annual Hopebuilders 5K Run/Walk, presented by Babson Capital, is a premier fundraising event for Levine Children's Hospital raising millions of dollars over the past 18 years. Last year they raised over $160,000. The race features a 5K course through Myers Park along with a family festival. The event kicks off with the Stroller Roller race at 7:50 A.M. presented by Parent Financial. The Stroller Roller is the first 5K in Charlotte specifically designed for strollers, baby joggers, and even wagons.
The Baby Grocery Store has now opened registration to join their team. Team members will receive an official Team Next Generation t-shirt if registered by October 5th, 2013. Anyone can participate, but they must pre-register. Adults are $30 to run and walking children are $15. Children in strollers, joggers, or wagons do not have to pay the $15 fee. Visit http://www.hopebuilders5k.org and click on "register" and join "The Baby Grocery Store" team.
The Baby Grocery Store hopes Team Next Generation will raise over $500 to match their $500 donation.
About The Baby Grocery Store
The Baby Grocery Store has created a unique all-inclusive shopping experience that is revolutionizing how parents shop for baby essentials. They stock all-natural, organic and non-GMO certified food products to satisfy even the pickiest eaters. They also carry everyday necessities like cloth and compostable diapers, wipes, personal care items, carriers and slings, toys, and household items that come from companies that care about minimizing their environmental impact and maximizing your child's health and safety. For online shopping, store events, resources and more, visit http://www.thebabygrocerystore.com.