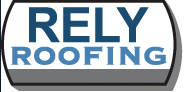 St. Louis, MO (PRWEB) August 30, 2013
Rely Roofing has been installing and repairing flat roofs for over 37 years and offer services to their customers to insure they are well protected in both residential and commercial buildings. Over time even the best roofs sustain wear and tear which can become an issue during the cold winter months if not properly assessed and repaired by professionals with working knowledge of the flat roof industry. Rely roofing can provide expert analysis on any flat roof to inform owners of whether or not it would be wise to consider repairs going into the colder months of the year.
Flat roof restoration has been shown to dramatically increase the life of a flat roof especially when treated before changes in weather patterns to provide full protection against the elements. The cost of proper restoration and repairs is much cheaper than having to replace a roof which has not been properly cared for throughout its lifetime. The restoration process for most flat roofs can be repeated as needed in order to minimize the wear and tear undergone by the flat roof of a residential or commercial building. If there is heavy snowfall in the area it can be vital to make sure the integrity of the roof is maintained by regular maintenance and restoration.
Proper maintenance can make all the difference when it comes to flat roofs during the fall and winter months. For owners who are interested in an assessment to determine whether flat roofing repairs would be beneficial can visit relyflatroof.com in order to learn more about the services available or schedule an appointment to take the next step in making sure the flat roofs on their buildings are fit for the coming months.