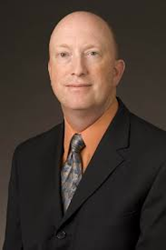 Ty is a phenomenal strategic thinker with a real passion for bringing great ideas to life.
Burlington, Ontario, Canada (PRWEB) August 30, 2013
Maremonte Group, a leading provider of innovation, commercialization and productivity improvement solutions, announces the appointment of Ty Shattuck as Consulting Partner.
"Ty is a phenomenal strategic thinker with a real passion for bringing great ideas to life. He writes, lectures and speaks about innovation and leadership, but he is perhaps best known for his 'roll up his sleeves' style and his emphasis on execution. We're very excited to be collaborating with him on new opportunities," said David Schincariol, Senior Partner.
Ty is a proven business executive and industry thought leader in the areas of innovation and technology commercialization. He brings a wealth of experience, including previously having been a senior executive at one of Canada's leading examples of innovation and commercialization, and a founding partner in an early-stage venture capital firm. Named the Ontario Engineer of the Year in 2010, he is also a recognized leader in, and supporter of, the community. Ty is the former Chair of the Board of Governors for Mohawk College, an Adjunct Professor of innovative business design at OCAD University, a Six Sigma Black Belt, and a retired RCAF Officer. He has a Bachelor of Engineering from the Royal Military College of Canada, and a Masters in Business Administration from the University of Toronto's Rotman School of Management.
Maremonte utilizes a revolutionary new proprietary innovation process that can substantially improve success in the innovation and productivity of existing company processes, commercialization of new products and ensure positive impacts from company-wide change initiatives.
Maremonte proprietary methods can be applied across entire firms, including engineering, administration and project management departments, as well as manufacturing and service divisions. "Clients who have applied these techniques are showing that production costs have decreased, production capacity has been enhanced, sustainable competitive advantages are developed and new technologies are leveraged in reliable, cost effective and value adding initiatives," said David Schincariol, Sr. Partner.