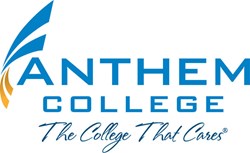 Phoenix, AZ (PRWEB) August 28, 2013
It's easy to understand why many pet owners enjoy sharing summer fun in the sun with their four-legged friends, but seasonal heat waves and soaring temperatures can be dangerous for furry family members, especially during the dog days of summer when temperatures spike into the 80s, 90s and beyond. Pet-owners should be mindful of how the heat can jeopardize the health of pets during the hottest time of the year.
"Although caring for pets is a year-round responsibility, it is exceptionally important in the summertime as the humidity interferes with animals' ability to rid themselves of excess body heat," said Lisa Lannen, head of the veterinary technology program at Anthem College-Phoenix. "Many of the season's dangers can be prevented by exercising simple precautions in caring for pets."
Anthem College's veterinary technician experts offer five tips for helping pets beat the heat:
1. Never leave a pet in the car unattended. It takes only minutes for the temperature in a parked car to climb over 100 degrees, even with a window open or in the shade. Exposing a pet to that level of heat for any period of time can have life-threatening consequences.
2. Have water readily available. Pets cool off by panting, making them more prone to dehydration on a hot day. Water should be available at all times and changed frequently throughout the day to maintain freshness. Without access to clean water, pets are more likely to drink puddles outside, which may be contaminated with dangerous chemicals and bacteria.
3. Know the symptoms of heatstroke. Pets cannot communicate verbally, so it is important to know how to identify tell-tale signs, such as vomiting, dizziness, excessive panting, rapid heartbeat and a swollen tongue. If you suspect your pet is suffering from heatstroke, contact your veterinarian immediately, as this condition develops quickly and can be fatal.
4. Schedule your walks for the coolest times of day. Animals' paws are sensitive to heat and can easily burn on hot asphalt, so avoid walking pets when the sun is at its strongest.
5. Prepare your pet for travel. Being on vacation in an unfamiliar place can be disorienting for pets, so some owners opt for a microchip or tag detailing whom to contact if the pet is lost. If you are traveling by car, arrange pet-friendly accommodations in advance and plan to stop frequently throughout the trip. Before any trip, take your pets for veterinary exams to ensure they are healthy and travel-ready.
Anthem College-Phoenix offers an associate of science degree in veterinary technology. Students are taught the basics of animal anatomy and physiology as well as nursing, disease management and laboratory skills. Other courses examine lab, avian and exotic animals, animal nutrition and parasitology. Students who graduate from the program are candidates for entry-level positions in veterinary practices and hospitals, humane societies, animal shelters and animal research facilities.
Located at 1515 E. Indian School Road, Anthem College-Phoenix offers diploma and degree programs in veterinary technology, medical assisting, dental assisting, pharmacy technology, paralegal studies and computer & network technology. For more information, call the campus locally at 855-331-7767. Visit http://www.Anthem.edu.
###