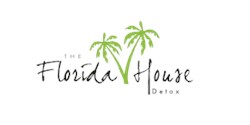 Deerfield Beach, FL (PRWEB) August 29, 2013
The Florida House Experience staff has seen an increase in the number of patients requiring detox treatments, and they realized they needed to expand the facility to better serve their patients. This expansion of the detox center will allow Florida House to provide more treatment options for addicts seeking treatment. While the detox center is located in a residential neighborhood, Florida House feels it is important to increase the area's awareness and acceptance of treatment centers and detox centers.
Ultimately, the Deerfield Beach City Commission allowed the increase because of concerns that prohibiting the rehab facility could be unconstitutional. Florida House Experience addressed neighbors' concerns by agreeing to add landscaping and a wall that will block views of the treatment center from homes east of Federal Highway. This will also ensure privacy, safety, and anonymity for patients and the facility. Florida House Experience also agreed not to build any more detox facilities in the area, and they will not build or buy a sober house on the east side of Federal Highway.
Florida House Detox is excited about this opportunity to be able to help more addicts who are seeking drug treatment to improve their lives. Addition is a nationwide epidemic that affects all of South Florida, not just Broward County.
The Florida House Detox is designed for the comfort of its patients. They understand that fear of the detox process keeps many addicts from seeking treatment, so they work to provide the most comfortable, complex detox possible. The Florida House Detox is a state-of-the-art, modern facility that pays attention to those little details that make a big difference. With 500 thread count sheets, high-quality meals, and flat screen TVs in each room, every aspect of the detox center is designed to provide comfort and serenity.
In addition to these physical comforts, Florida House Detox center provides a customized detox approach for each patient, using the right drug or combination of drugs to ease addicts through the effects of alcohol or drug withdrawal. Their staff is experienced with all the latest techniques for the treatment of alcohol and drug withdrawal, whether addicts are withdrawing from cocaine, heroin, benzos, opiates, alcohol, or any other drug. They focus on comfort and success for each patient. The detox program includes 24-hour medical supervision. Once the detox process is complete, patients can either follow an in-patient rehab program or return to their normal lives.
For more information about the Florida House Detox or about drug and alcohol treatment, please visit their web site at http://www.floridahousedetox.com or call 888-342-1456.