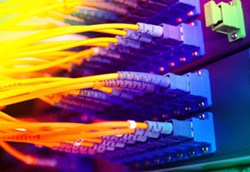 Denver, CO (PRWEB) August 30, 2013
FORETHOUGHT.net, a local Denver-based internet provider since 1995, now provides Google-like gigabit fiber services in the Denver Metro area with the vision to provide gigabit fiber services along the Front Range and the Western Slope.
From a report from Speedmatters.org, Colorado is 21st in the nation for internet speeds. In the Denver metro area, a high-tech start-up hub, FORETHOUGHT.net is focused on providing Colorado businesses and residences the internet speeds needed to compete globally. The average Colorado download speed is approximately 7.4 megabits per second. A gigabit per second is the equivalent of 1000 megabits per second.
FORETHOUGHT.net led by computer networking and telecommunications engineer, Jawaid Bazyar, says "This is an exciting time for FORETHOUGHT.net to finally offer its community the fastest internet speeds (up to one gigabit fiber broadband) at affordable prices." Key benefits to working with a local provider in addition to its local staff are its commitment to keep internet access affordable and globally competitive with extensive peering and its commitment to have no bandwidth caps, no throttling and no hidden charges.
FORETHOUGHT.net is getting contacted by some real estate owners, managers and developers to hook up entire apartment, condominium and office buildings that do not have fiber connectivity currently. Most property owners and managers know the value the fastest internet connectivity will bring to their buildings and tenants.
The price for FORETHOUGHT gigabit fiber is comparable to lower speed services, as it is in Kansas City [with Google Fiber]. FORETHOUGHT.net is currently collecting interest to deploy this service initially and targeting owners and developers to install fiber gigabit in their buildings.
Bazyar explained, "There is a demand for gigabit speeds with higher bandwidth consumption online. Gigabit fiber from a local company here to support its clients can provide our customers the power and support that they need at a price that is comparable to a fraction of the speed."
FORETHOUGHT.net is in negotiation with other real estate owners, managers and developers to hook up entire apartment, condominium and office buildings that do not have fiber connectivity currently. "In fact", he said, "costs are significantly reduced if plans to run fiber to the building are made during pre-construction planning."
To find out more about FORETHOUGHT gigabit fiber and to light up fiber in your building, contact Christine Taylor at 303-815-1125 or go to success.forethought.net/fiber to express interest for this service in your area.
###
About FORETHOUGHT.net
Since 1995, FORETHOUGHT.net (http://forethought.net/businessservices.html) is a locally owned and operated Internet, cloud and communications service provider, offering a portfolio of enterprise-level cloud hosting, colocation, Internet, voice and data solutions for Colorado businesses and is focused on providing Internet speeds that work for Colorado.
The Denver Business Journal ranked FORETHOUGHT.net as a Top 15 Telecommunications Company and a Top 15 Internet Service Provider. ColoradoBIZ Magazine listed it as one of Colorado's Top 250 Private Companies. BBB.org accredited A+ member.
Patricia Kelly
FORETHOUGHT.net
+1-303-815-1823
Patricia.Kelly(at)FORETHOUGHT.net