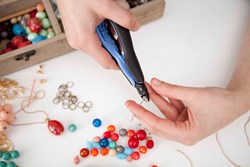 (PRWEB) August 29, 2013
USA Business Insurance is announcing that all individuals and companies involved in the jewelry manufacturing arena are able to purchase General Liability Insurance which is designed to protect the policy holder against claims from industry specific losses. Medical and legal fees are a major concern for business owners when dealing with customer exposure. Being in the jewelry industry, the frequency of claims could be rather high. Customer injury on premises and liability due to allergic reaction from different metals is a common cause of claim within the industry. The new program has been created to provide overall protection from such common exposures.
Most manufacturers and retailers in the jewelry industry take exception to anyone who claims that the design and crafting of any watch, ring or other piece of jewelry was defective or substandard. With the Jewelry Manufacturer General Liability Insurance legal fees will be paid even when the manufacturer was found to have no liability. In addition, the policy gives the insurance company the ability to handle smaller claims in a timely manner without producing a long-term court case and high legal fees. Not only is the coverage in effect in the present, but it also protects the insured from any potential claims that may arise in the future after the customer has owned the item for certain amount of time.
The availability of the new insurance program also allows jewelry manufacturers to purchase Business Owners Policy (BOP) which protects the financial interests of the business assets. Under this policy, everything that the business manufactures such as the jewelry will be covered. BOP also includes the contents of the building and leasehold improvements if the space is rented. This coverage includes but is not limited to inventory, tool, computers, software, office equipment, records and office furniture. If any kind of loss occurred, from fire, theft or vandalism, it could possibly put the company out of business if it did not have protection for its valuable assets.
To learn how Jewelry Manufacturer General Liability Insurance can protect crafting and manufacturing of jewelry, visit http://businessinsuranceusa.com/jewelry-manufacturer-insurance.
About USA Business Insurance: USA Business Insurance writes general liability insurance and Business Owners Policies for every type of jewelry manufacturer, retailer and wholesaler. There are always insurance professionals on hand who understand the jewelry industry and can field any specific questions