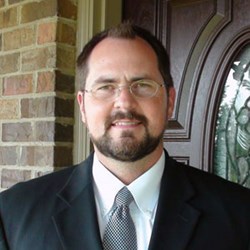 (PRWEB) August 30, 2013
Miller Professional Counseling, P.C. announced today that owner Matt Miller has been selected as an advisor to the American Psychiatric Association and a contributor to the APA's Diagnostic and Statistical Manual of Mental Disorders, known as the DSM 5, that was released on May 18, 2013 at the APA's 2013 Annual Meeting in San Francisco, California. In the United States, the DSM serves as a universal authority for the diagnosis of psychiatric disorders.
Matt Miller has spent 17 years in the mental health field, with a focus in addiction and offender treatment. He is regularly called on by federal, state, and local criminal justice professionals to assist in treating members of the most troubled segment of our society. In 2003, Miller helped create one of the first Adult Drug Courts in the state of Alabama, and then worked for 10 years as one of the primary treatment providers for the Madison County Drug Court.
In addition to substance abuse and mental health counseling, Miller has a thriving executive coaching practice. Certified by the Center for Credentialing & Education, Inc. in 2012, he became a founding Board Certified Coach in the State of Alabama, and remains one of only three certified coaches in North Alabama. Miller uses a proprietary coaching process that was shaped by his many years of providing group and individual psychotherapy to difficult clients in highly stressful and sometimes desperate situations. Miller's coaching clients are professionals with high pressure, personal performance-based careers. His methods help clients reduce 'mental clutter' to think more rationally and typically see dramatic performance improvements with a significant reduction in stress.
Miller Professional Counseling, P.C. is an executive coaching and professional counseling firm located in Huntsville, Alabama. Executive performance coaching services are offered nationwide to multi-million dollar producers to manage mental clutter and address even the most sensitive personal issues that executives find difficult to overcome while managing high-performance organizations. Counseling services include evidence-based, individual and group psychotherapy session to help in the treatment of emotional issues, specializing in the treatment of adults with substance abuse issues. The firm is known for its working relationship with local criminal justice professionals in helping lower the economic and social impact that drugs and alcohol have on our communities.
If you'd like more information about Miller Professional Counseling, P.C., please contact Felica Sparks at 256-426-2718 or felica(at)ad4group(dot)com.