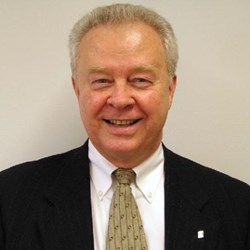 Even in this age of information, many companies and other large organizations struggle mightily to keep their employees informed.
Tarrytown, NY (PRWEB) August 29, 2013
InfoDesk and LexisNexis, in cooperation with the Special Libraries Association's Pharmaceutical & Health Technology (PHT) Division, will sponsor a complimentary webinar, "The Modern Rules of Content Curation and Distribution" on Tuesday, October 1 at 12:00 p.m. EDT. Learn more and register online.
The webinar is designed to help business communications professionals understand and meet the content curation, media monitoring and distribution challenges caused by recent changes in the content market. It will also focus on the explosion of non-traditional and alternative content. It is created specifically for corporate communications, brand management and other institutional information professionals responsible for corporate intelligence, competitive intelligence and knowledge management.
It will feature distinguished guest speaker, Michael Stelzer, a consultant and the former Director of the Center for Business Knowledge with Ernst & Young for more than 23 years. Stelzer will discuss the content curation and distribution challenges and opportunities that companies and other organizations face today. He will emphasize steps they can take to best leverage their content, technology and human assets to create real competitive advantages.
"Companies spend a ton of money of content, as well as on the technology to deliver to it," Stelzer said. "Unfortunately, many companies still have not figured out how to effectively curate and deliver relevant daily intelligence in a way that actually fits with their employees' work habits." This disconnect, Stelzer added, is costing organizations "untold millions" in wasted time, decreased productivity, poor decisions and increased risk.
During the webinar, Stelzer will share his perspective—based on his more than 30-years of high-level industry experience—on how the rules for content curation and distribution have changed and what companies need to do to compete effectively in the new environment.
"Even in this age of information, many companies and other large organizations struggle mightily to keep their employees informed," said Stelzer. "They face a series of complex challenges, including the cost of quality content, the torrents of free content and getting the mix right, plus a myriad of technology, access and licensing issues."
In the Webinar, Stelzer will focus specifically on the new rules for leveraging content assets for maximum value in this changing environment, as well on finding the right technology and creating winning results.
"To be sure, creating and delivering valuable corporate intelligence is difficult, but it's not impossible," he said, adding, "New content options, new tools and new technologies are putting it within reach of companies and organizations both large and small."
Stelzer is currently President of Knowledge Management Services & Associates, an information consulting firm based in Ohio. Register online--space is limited.
###
About InfoDesk
InfoDesk specializes in information management solutions that help organizations integrate, deliver and share content resources more quickly, cost effectively and securely. For more than fourteen years, InfoDesk has helped some of the largest multinational corporations, top government agencies and media companies integrate, deliver and share large volumes of information more effectively. InfoDesk is based in Tarrytown, NY with offices in London and Washington DC.
About PHT
The Pharmaceutical and Health Technology (PHT) Division of the Special Libraries Association (SLA) provides a forum for the exchange of information and ideas among individuals interested in the collection, storage, retrieval, analysis, and dissemination of information in all aspects of the pharmaceutical, biomedical, biotechnical, cosmetic, medical device, and other health care fields. PHT is involved in all aspects of information science, as related to education, research, business and marketing in health care.