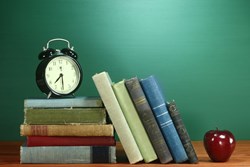 Los Angeles, California (PRWEB) August 29, 2013
Broadview Mortgage has announced that the California Extra Credit Teacher Program (ECTP) has just been funded, bringing it out of its suspended status.
The State of California, through the California Housing Finance Authority (CalHFA) and the California State Teachers Retirement System (CalSTRS), is committed to making a concerted effort to provide affordable housing options for teachers, staff and employees of California's public schools, school districts and community colleges.
After bringing back the Extra Credit Teacher Program, and with the expectation of the return of the CalSTRS home loan benefit, this is a great opportunity for California's education professionals to become homeowners.
The Extra Credit Teacher Home Purchase Program (ECTP) is a deferred payment, simple interest rate subordinate loan.
The Extra Credit Teacher Program can only be used for down payment assistance with an eligible CalHFA first mortgage loan.
In addition, CalHFA will permit qualified homebuyers to use other FHA-approved subordinate loans or grants (with the exception of CHDAP) to help in the purchase of the home.