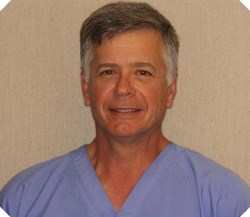 Corpus Christie, TX (PRWEB) August 28, 2013
Corpus Christi dentist Dr. Tilman Richards is now using a new laser gum surgery that tackles gum disease prevention and treatment in pregnant women with the Laser Assisted New Attachment Procedure (LANAP). Gum disease is associated with an increased risk for low birth weight and pre-term births.
Gum disease occurs when bacteria in the mouth are allowed to take hold, infecting the gum tissue. Infections in a pregnant woman's body, including her mouth, can potentially affect her baby. It is normal for gingivitis, the early form of gum disease, to appear in the early months of pregnancy due to the dramatic hormonal shifts occuring in the body. The best gum disease prevention is to treat this early gingivitis before it grows further. LANAP is able to gently treat gum disease in pregnant women.
The importance of proper gum disease prevention for pregnant women cannot be stressed enough. If you would like to learn more about how to maintain optimal oral and overall health, Dr. Richards invites you to contact his office at any time.
About The Doctor
Tilman Richards, DDS is a general dentist who has provided patients personalized dental care in Corpus Christi, TX since 1984. Dr. Richards graduated with honors from Sam Houston State University with a Bachelor of Science in biology, and he attended Baylor Dental School in Dallas where he received his degree as a doctor of dental surgery. He is also a member of the American Dental Association, Texas Dental Association and Nueces Valley District Dental Society. Dr. Richards is part of one percent of dental professionals providing the most recent FDA cleared laser procedure for gum disease treatment. To learn more about Tilman Richards, DDS and his dental services visit his website at http://www.corpus-christi-dentist.com and call (361) 238-2373.