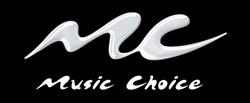 New York, NY (PRWEB) August 29, 2013
Music Choice reached a milestone on Facebook this week hitting the one million fan mark.
Music Choice's Facebook page is a social media destination where music fans can come together to get the latest music news, what is going on with their favorite artists, exclusive photos and videos, as well as participate in sweepstakes and more!
To find out more, visit us here: http://www.facebook.com/MusicChoice
About Music Choice:
Music Choice, the multi-platform video and music network, delivers its music programming to millions of consumers nationwide through their televisions, online and mobile devices. MC programs dozens of uninterrupted music channels; produces MC Originals that feature today's hottest established and emerging artists; and offers thousands of music videos.
http://www.MusicChoice.com | Twitter:@MusicChoice | Facebook: http://www.Facebook.com/MusicChoice