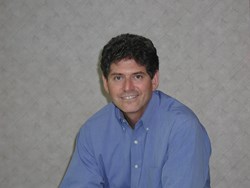 Montgomery, AL (PRWEB) August 28, 2013
Patients of Dr. Wayne Yarbrough can now receive the only laser gum surgery that has been cleared by the FDA for periodontal disease treatment. The Laser Assisted New Attachment Procedure (LANAP) has proven effective as a gum disease treatment. LANAP is also the first FDA-cleared treatment for periodontal disease that has been shown to stimulate bone growth, which can reduce the risk of a patient's teeth being lost.
To start LANAP, Dr. Yarbrough measures the depth of the patient's periodontal pocket. Then he uses the Periolase MVP-7 to remove gum disease. The wavelength of this laser is only absorbed by the dark pigmentation of periodontal disease. This means that Dr. Yarbrough does not need to cut into gum tissue to remove gum disease, and that patients do not need to worry about having their teeth or gum tissue harmed by the laser. The next step in the procedure is the removal of tartar below the gum line with an ultrasonic scalar. Then, Dr. Yarbrough uses the Periolase MVP-7 to stimulate bone growth and cauterize the area. This seals off the site, increasing the patient's likelihood of an infection-free recovery.
LANAP offers special benefits for patients who are at a high risk of losing teeth due to gum disease. The procedure leaves healthy gum tissue in place to support and protect teeth. The Periolase MVP-7 stimulates bone regeneration, which can make it easier for damaged teeth to reattach to the bone. The procedure also leaves minimal room for infection or other future complications that could harm teeth or impede recovery.
The results of LANAP are exceptionally predictable when it comes to gum disease treatment options. Patients interested in having laser gum surgery are invited to visit Dr. Yarbrough's website for more information or call his office to schedule an appointment.
About the Doctor
Dr. Wayne Yarbrough is a periodontist offering personalized dental care for patients in Montgomery, AL since 1984. Dr. Yarbrough graduated from the University of Alabama and the University of Alabama Dental School, and received his certificate in periodontics. He is part of one percent of dental professionals providing the only FDA cleared laser procedure for gum disease and periodontal treatment. To learn more about Dr. Yarbrough and his dental services visit his website at http://www.yarbroughperiodontics.com and call (334) 230-5288.