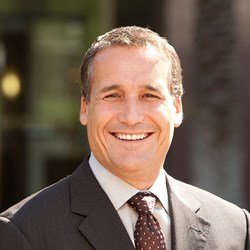 One in five Arizonans, one in seven seniors, and one in four children who are in danger of going hungry each day need a helping hand as the calendar turns toward the holiday season.
Phoenix, Arizona (PRWEB) August 29, 2013
The Phoenix area legal community can agree on one thing that does not require argument: That one in five Arizonans, one in seven seniors, and one in four children who are in danger of going hungry each day need a helping hand as the calendar turns toward the holiday season.
As of today, over 33 legal organizations have answered the challenge put forth by the event sponsor, TERIS/Phoenix, and will take part in the first-ever "Object to Hunger" food and funds drive to benefit St. Mary's Food Bank Alliance. They will take part in a friendly competition for 19 days during the month of September (September 9 - 27) to see who can collect the most meals for those in need in their community.
TERIS will be joined from teams from Ballard Spahr LLP; Brownstein Hyatt Farber Schreck; Bryan Cave, Burch & Cracchiolo, PA; Campbell Yost, Clare & Norell; The Cavanagh Law Firm; Fadell, Cheney & Burt; Fennemore Craig Foundation; Gallagher & Kennedy; Gammage & Burnham; Gordon & Rees, LLP; Greenberg Traurig; Helene Fenlon, PLC; Jackson White, P.C.; Jones Skelton & Hochuli; May Potenza, Baran & Gillespie, P.C.; O'Conner & Campbell; Ogletree Deakins; O'Steen & Harrison, PLC; Polsinelli Shughart, Quarles & Brady, LLP; Renaud Cook Drury Mesaros, PA: Resnick & Louis; Ridenour, Hienton & Lewis, P.L.L.C.; Sacks Ricketts & Case; Sacks Tierney PA; Schneider Wallace Cottrell Konecky LLP: Slattery Peterson, P.L.L.C.; Snell & Wilmer; Squire Sanders (US) LLP, Steptoe & Johnson LLP and others.
Every pound of food equals one meal St. Mary's can distribute into the community while every dollar donated during the drive equals seven meals distributed by the world's first food bank – now in its 46th year serving Arizona.
Richard Saldivar, Principal TERIS Arizona/Texas states "Community service is a core value at TERIS, and we are floored by the amount of participation from the law firms. Their enthusiasm for this project is inspiring and makes me proud to be part of the Phoenix legal community."
Teams can earn levels of "partner status" during the drive. Those that collect 7,500 meals or more will earn "Silver" Partner status and be made an Associate in the fight against hunger. Companies that collect more than 10,000 meals will earn "Gold" partner status and made Junior Partner, while those that reach the 15,000-meal plateau and above will earn "Platinum" partner status and be made an Equity.
The organizations that collect the most meals and the most meals per capita will be made a Managing Partner of the in first Object to Hunger.
"St. Mary's is very excited that the legal profession is banding together in September for the inaugural 'Objection to Hunger' food drive," Food Bank President and CEO Beverly Damore said. "With the holiday season just around the corner, the need for non-perishable items to feed those struggling with hunger remains at an all-time high. Our thanks to Richard Saldivar and TERIS for taking the lead in this inspired effort to support our community."
Now in its 46th year of serving Arizona, St. Mary's Food Bank Alliance is a non-sectarian, nonprofit organization that alleviates hunger by efficiently gathering and distributing food to 300 partner agencies at 400 locations that serve the hungry. Serving two-thirds of our 15 counties, the organization is a member of Feeding America, the national network of food banks, and is committed to volunteerism, building community relationships, and improving the quality of life for Arizonans in need. In Fiscal Year 2011-12, the Food Bank distributed 63.7 million pounds of food to families and individuals and garnered more than 370,000 volunteer service hours.