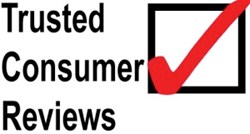 New York, New York (PRWEB) August 28, 2013
TrustedConsumerReview, the premier auditing and reviews agency, is pleased to announce the launch of its all new section on its website. When conducting transactions pertaining to real estate, it's important to find a professional NYC real estate lawyer.
TrustedConsumerReview lists numerous professional NYC real estate lawyers, in order to make it easier for consumers to find local real estate lawyers.
About TrustedConsumerReview.com
TrustedConsumerReview.com is a leading provider of independent reviews and rankings for thousands of products, businesses, and services. Our goal at TrustedConsumerReview.com is to provide fair and accurate reviews that are representative of the business in question.