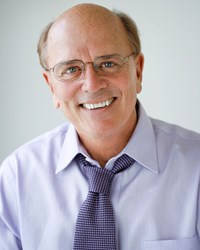 Ryan believes that changing the cognitive response process is the only real way to bring about lasting wellness transformation.
San Diego, CA (PRWEB) August 29, 2013
Next week, the online health coaching firm, SelfHelpWorks, will launch significantly enhanced versions of its already successful cognitive-based digital health coaching courses for weight loss, smoking cessation, alcohol management, stress management and exercise. Feedback received during beta testing suggests that the new-generation courses may deliver the missing link sought by experts to affordably reverse the trend towards obesity and other behavior-driven chronic health issues.
"The new courses took us more than two years to put together," said SelfHelpWorks founder and CEO Lou Ryan, "And our investment was significant. But we already know it was worth it because the key in digital health coaching is to deliver an empowering user experience. That's what keeps participants coming back, and based on the excited feedback received about the new courses it seems we've hit a proverbial home run."
Included in the course enhancements are newly filmed high-definition training videos with special effects, an abundance of attractive custom graphics, a fresh new look-and-feel with attractive modern font, and enhanced navigation features. Course flow and content have also been refined and updated according to the latest research. The result is a dramatically stronger impact, enabling the courses to more effectively change the user's cognitive response process. Ryan believes that changing the cognitive response process is the only real way to bring about lasting wellness transformation.
"We're thrilled about the potential savings that our newly-enhanced courses can provide to companies with corporate wellness programs," said Ryan. "The higher the levels of engagement and course completion, the lower the cost per successful intervention. Our 'old' courses were able to yield a successful intervention for as little as $50, which is already very low – but we believe that the enhanced user experience will drive that cost even lower."
Results achieved by participants who took the 'old' courses were already impressive according to large-scale comparative Health Risk Assessment data compiled by one of SelfHelpWorks' health insurance company clients. Of those who completed the applicable online coaching courses, 62% of those who were obese decreased their Body Mass Index (BMI) by an average of 12%; 33% reported they had quit smoking; 47% reported lower stress levels; 52% reported reduced levels of alcohol consumption; and 77% who did not meet the recommended minimum physical activity requirements increased their activity level.
"Each of the health risk factors we reduced is terribly costly to our nation," said Ryan, "Not only financially but in things like lost workplace productivity, lowered quality of life and disruption of the family unit. I believe health insurance companies and employers everywhere can benefit by offering low-cost alternatives such as digital health coaching."
Insurance and corporate wellness program providers may schedule a demo of the newly enhanced digital training courses by contacting SelfHelpWorks online at http://www.selfhelpworks.com/corporate/contactUs.aspx .
About Selfhelpworks, Inc.
SelfHelpWorks delivers evidence-based digital health coaching courses designed to produce permanent results. Whereas other online coaching courses typically provide education, SelfHelpWorks' time-tested Structured Cognitive Behavioral Training approach produces genuine transformation. Since 1979, SelfHelpWorks founder Lou Ryan's courses and process have been licensed by insurance companies, government agencies, major hospitals and corporations nationwide. Now, thanks to modern technology, all of the SelfHelpWorks courses are delivered conveniently and affordably via the Internet so that virtually anyone can take advantage of them.