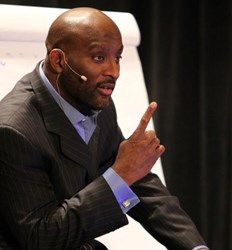 Camp Springs, MD (PRWEB) August 30, 2013
Lloyd Irvin, renowned marketer and martial artist, is now a Tweeter! After many requests from fans and students, Lloyd Irvin has joined the Twitter world. You can follow him at http://www.twitter.com/lloydirvin.
Lloyd Irvin was on Twitter previously, but temporarily deleted his account. He's back now and tweeting daily! Be sure to follow as he makes announcements regarding everything from his next marketing event, or his next UFC appearance!
He also responds to many of his tweets, so be sure to send him a tweet or direct message. Look out, because he'll be making some really big announcements soon!
Lloyd Irvin is one of that very small group of entrepreneurs who have built multi-million dollar businesses both offline and online. He is also one of the few who devotes as much time to helping others succeed in business as he does to building his own.
His commitment to martial arts – he is a former Brazilian Jiu-Jitsu world champion – led to him setting up his own martial arts school. However, he struggled to make any money at first and quickly recognized the need to change his approach.
He broke the mold in martial arts by being one of the first to use direct marketing strategies to attract new students. Despite initial criticism from others, his marketing success allowed him to quickly build one of the USA's leading martial arts academies.
Marketing campaigns delivering a steady stream of new students have led to his academy producing several world champions, UFC champions and a world champion kids team.
In addition to building his own academy, he is passionate about showing other martial arts school owners how to change the way they work to easily attract more students and make more money. His mastermind groups, coaching programs, live events and home study courses have helped hundreds of martial arts school owners around the world. As a result, many have turned their interest in martial arts from a virtual "hobby" into a high successful businesses.
Having mastered the techniques of direct marketing and internet marketing in building his school, Lloyd took this knowledge into a range of other markets.
Initially seeing internet marketing as a way of adding a few thousand dollars a month to his income, he realized the potential was much greater when his first online launch made over six figures in one day. 
He even did one product launch that did over one million dollars in a single day.
He has now built successful businesses in several niches.
His proven marketing strategies – backed by specialist teams he has built - enable him to use technology and marketing expertise to dominate the key markets where he operates and to enter new markets easily.
As an enthusiastic fan of Napoleon Hill's "Think and Grow Rich", he attributes his success to being willing to master specialized skills such as direct marketing, internet marketing and copywriting. He also believes in the importance of taking fast action and implementing what you learn if you want to get results.
Lloyd believes especially strongly in the power of the mastermind principle and having the right mentors. He feels it's vital to surround yourself with people who share your aspirations or who are already successful in fields where you want to get results.
Through combining a world champion mindset with consistently applying proven marketing strategies, Lloyd Irvin continues to enjoy helping businesses and individuals succeed.