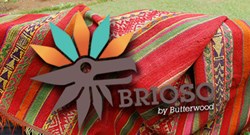 Amherst, New York (PRWEB) August 30, 2013
The Wyndham Garden Hotel, located at 5195 Main Street in Williamsville, NY has announced that Butterwood will be leasing the restaurant space located at the corner of Main Street and North Forest. The new restaurant will be named Brioso by Butterwood and will be serving a South American and South Western inspired menu. The restaurant will be serving breakfast, lunch and dinner as well as hand-crafted traditional cocktails. Brioso will also be providing room service to hotel guests and residents as well as event and meeting menus to be served in the meeting room space in the hotel.
The restaurant is currently under construction and plans to open in mid-September. For more information please visit the website at http://www.briosowny.com.
About Ellicott Hospitality Company
Founded in 2013 as a branch of Ellicott Development Company, Ellicott Hospitality is a full-service hospitality management company offering expertise in hotel development, construction, operations and marketing. Ellicott Hospitality provides a range of enhanced services for partners and guests including leisure planning, corporate and executive meeting planning and services, relocation packages and airport services. The current hospitality portfolio includes everything from luxury boutique to extended-stay hotels. Ellicott Hospitality is consistently committed providing exceptional service to clients, guests, employees, and the community. Learn more at http://www.ellicotthospitality.com.