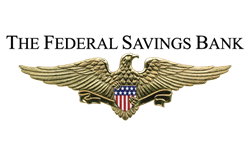 $875,000 of the HUD and VA money will be distributed as housing vouchers controlled by the housing authority of San Francisco.
Chicago, IL (PRWEB) August 29, 2013
The Federal Savings Bank, an institution specialized in VA home loans, echoes news that much-needed housing assistance funds are being dispersed from the U.S. Department of Housing and Urban Development and the Department of Veterans Affairs to organizations in the San Francisco area. Veterans in Atlantic City, however, must wait a little longer as a recent fundraiser has stalled.
The San Francisco Chronicle reported approximately $875,000 of the HUD and VA money will be distributed as housing vouchers controlled by the Housing Authority of San Francisco. Each voucher is used to supplement veteran housing so that no veteran is paying more than 30 percent of their income toward rent.
"It's definitely harder in high-cost areas," Gene Gibson, spokesperson for the regional HUD office, told The San Francisco Chronicle. "But we have some programs that have worked well here. If we want to go out and fight these wars, you have to fund the services that follow. You can't have it both ways."
Gibson added that an estimated 70 vouchers will be made available to homeless veterans as a result of this funding. While a 7.2 percent drop in homelessness among veterans was reported between 2011 and 2012 indicating significant progress, Swords to Plowshares, a nonprofit that runs a veterans housing complex called Veterans Commons, estimates there are still 3,000 homeless veterans in San Francisco on any given night. The low inventory of homes and the high rents push the cost of living out of reach for many veterans.
"HUD and the Department of Veterans Affairs have forged an unprecedented and lasting partnership to make sure those who wore the uniform never face a life on the streets or in our shelters," HUD Secretary Shaun Donovan said in a statement. San Francisco's funding is part of a $60 million effort this year with the intention of ending veteran homelessness by 2015.
Atlantic City's efforts
The Press of Atlantic City reported that Community Quest, a nonprofit in Egg Harbor, N.J., experienced a series of financial and logistical setbacks regarding its 24-unit low-income housing project intended to house veterans. Failed attempts at securing financing for the project has prevented the nonprofit from winning the support of Tuckerton officials.
"The borough's always supported veterans housing," Mayor George Evans told the source. "The last proposal was definitely not that. And it was not a benefit to the borough."
Community Quest partnered with RPM Development Group in order to right the struggling project. However, in order to financially support the needs of such a building, RPM recommended an expansion of the project from 24 units to 54 units, stating that more units were needed if the project would be viable. However, because the expansions violated zoning codes for the site and concerns developed over increased traffic clog up the local roadways, the Land Use Board of Tuckerton Borough did not approve it.
With roughly 63,000 homeless veterans nationwide, affordable housing and assistance is important. Contact The Federal Savings Bank, a veteran-owned bank, to discuss low-rate mortgages and other first-time home buyer programs geared toward veterans.