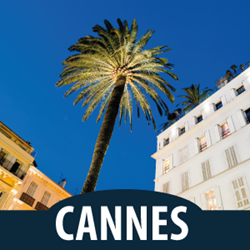 For prospective buyers, timing is key and one of the reasons why home hunters are choosing to travel in luxury via Lux-Jet's private jet share.
(PRWEB UK) 29 August 2013
Every year, hundreds of Britons return home from warmer climates with one thing on their mind; buying property abroad. The French Riviera is known throughout the world for its beautiful coast and idyllic towns and villages. The jewel on this spectacular coast is the glamorous city of Cannes, home to the world's most famous film festival. With its luxury properties, unique fashion boutiques, upmarket restaurants and more, Cannes is one of the world's most sought after holiday locations. With Cannes as one of its popular destinations, the private jet share provider Lux-Jet have recently reported an increase in demand for private jet share seats from businessmen and property hunters who need an efficient fly in and fly out service to view properties at short notice.
With Cannes boasting upmarket residences and lavish French Riviera properties it is one of the most exclusive destinations for investment in property. With beautiful properties available in stunning locations overlooking the bay of Cannes, the Esterel Mountains or the charming French countryside, Cannes is the location of choice for many Britons' holiday homes. Whether it's for holiday or investment, the location and quality of properties are second to none. For prospective buyers, timing is key and one of the reasons why home hunters are choosing to travel in luxury via Lux-Jet's private jet share. The convenient flight times and VIP departures and arrivals offer travellers the important benefit of saving time versus travelling via commercial airlines.
Even in these more difficult economic times, the foreign property dream is still very much alive. According to The Guardian (2013), there are 5.4 million Britons considering buying abroad even more than before the financial crisis. Of these, nearly 600,000 said they would definitely buy a foreign getaway. France is the second most popular destination tempting 16% of buyers. The Independent (2013) explains that the weather, lifestyle and proximity to the UK make France a continued favourite.
Lux Jet's founder Scott Nicholas comments, "I have been to Cannes several times myself for both business and pleasure and it's truly unique. Increasing demand from businessmen, women, and holiday makers making regular trips to Cannes is one of the key reasons behind us opening a private jet share route. We've sold seats to prospective home hunters who appreciate the convenience of using private jet share. The opportunity to arrive in this breath-taking city in luxurious style adds the icing on the cake for those searching for a dream home."
So how does buying a private jet share seat work exactly? The journey starts by visiting Lux-Jet's website and using their easy online booking system. Once the seats are booked and paid for, travellers can then look forward to the VIP treatment from the moment they arrive at the VIP departures at Luton Airport. Parking is available in a secure customer car park next to the plane hangar and travellers can arrive just 15 minutes before the departure time and avoid all the hassle and queues associated with travelling by a commercial airline. VIP terminal lounges are available to start the trip in style. All passengers are greeted by the pilot and co-pilot and are shown to their allocated seats on the Cessna Citation Jet, where they can kick back, relax and enjoy a bottle of complimentary champagne and canapés and who knows, maybe strike up a conversation with other like-minded passengers. With private jet seat prices start from just £700 to Cannes one way, not much more than business class tickets, the chance to travel like an A list celebrity with the added time saving benefits, it's not hard to understand why more and more people are choosing the convenience of travelling by private jet share.
Visit http://www.lux-jet.com today to book your private jet seats to Cannes, Ibiza or Palma. Become a member with Lux-Jet for free and stay in touch with their regular news and promotions.