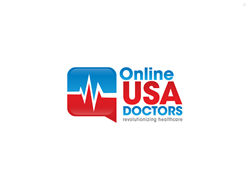 Online USA Doctors gets to the underlying cause of the anxiety and treats that without reverting to prescribing anti depressants as other doctors have a tendency to do.
Los Angeles, CA (PRWEB) August 29, 2013
Online USA Doctors, the only virtual doctors offering nationwide telemedicine service present a new, innovative way of treating anxiety disorder by researching thoroughly causes that can cause anxiety outside of traditional treatments of prescribing anti depressants.
Virtual medicine provides inventive solution to common and costly disease of anxiety disorder. 40 million Americans, encompassing almost 18% of the population, suffer from some type of anxiety disorder. As the most common mental illness in the U.S., the cost of healthcare treatment for this disorder has soared to over $42 billion per year. Virtual medicine provides an innovative, efficient, and cost-effective response to these troubling facts.
Online USA Doctors gets to the bottom of what is causing the anxiety disorder by utilizing their proprietary My Online USA Doctor Health Quiz, as well as a through evaluation of the entire person, their lifestyle, diet, and underlying conditions that might be causing anxiety. Too often, physicians revert to prescribing just anti depressants, which can cause a host of other problems as well as long time dependency.
Anxiety disorder is marked by an unpleasant, uncomfortable mood of inner turmoil and is often accompanied by nervous behavior or a belief that something dreadful will happen. Symptoms of anxiety disorder include fear, worry, fatigue, and muscle tension, and can progress to heart palpitations and shortness of breath. Medical subcategories of the disease include OCD, panic disorder, generalized anxiety, PTSD, phobias, and social anxiety.
Anxiety disorder often has underlying causes, such as other mental health conditions like depression. Often, people suffering from anxiety disorder are embarrassed to admit that they are struggling inside and suffer quietly. It has long been established that simply speaking to a healthcare professional therapeutically on an ongoing basis helps significantly with anxiety disorders.
Virtual doctors are beginning to play an important role in the sensitive, private conversations which occur between patients and providers. Virtual doctors use phones, websites, e-mail, webcams, and other communications technologies to care for patients who are not in the same location as the medical provider. Through video or phone consultations, medical doctors diagnose illnesses and have the freedom to order laboratory tests, prescribe medication, or make a referral to a local physician for follow-up care when necessary.
Online USA Doctors is considered the leader in the virtual doctor industry, offers full-service medical health insurance to its customers. By paying a monthly fee or a one-time payment, consumers receive comprehensive health care, including flexible hours, emergency services, unlimited e-mail access, and proprietary alternative health supplements exclusive to OnlineUSADoctors.com. Talk therapy for anxiety disorder is provided by certified professionals, with video consults suggested.
Through the use of virtual medicine, priorities such as confidentiality can be honored with the utmost respect. In addition, the flexibility of being able to schedule a consultation at a time of the consumer's choosing adds significant value to the consumer's bottom line. Through offering such comprehensive health care, the annual cost of health coverage for most consumers using services such as OnlineUSADoctors.com will be cut by an estimated minimum of $2,000 per person.
ABOUT THE ORGANIZATION
OnlineUSADoctors.com is one of the only full-service telemedicine medical health insurance alternative platforms in the U.S., providing routine medical care to consumers at an affordable price. For a monthly subscription rate, consumers have access to unlimited doctor's questions, 3 doctor consults, and medical services, including the use of prescription-grade alternative medicine supplements exclusive to OnlineUSADoctors.com. Individual, couples, and family rates are available, with the opportunity to purchase corporate memberships for employees.
Contact:
Julie Wright, President
Online USA Doctors
(855) 872-0012