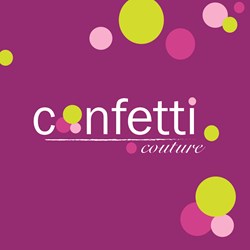 What do your Pinterest boards say about your brand?
Fort Collins, CO (PRWEB) August 29, 2013
Businesses quickly project their personality on Pinterest with the pins they choose. What are your pins saying about your brand?
The giant image collecting arena has grown to be a fiercely useful branding and marketing tool for businesses, particularly businesses with a visual product or service. While it can be tempting to use the power of Pinterest for self-promotion, businesses are finding that this isn't the best strategy for gaining valued followers or for building a brand.
The Split Personality Brand
Does your business randomly pin whatever comes across the screen? Pinning with intention is crucial to creating a cohesive and recognizable branding statement and delivering a message on Pinterest. Relevant, quality pins that are well organized tell a brand's story. Businesses are learning to build their brand by determining the focus and intention of each pin board, as well as the audience being targeted, and pinning intentionally.
The Self-Centered Brand
Focus is important, but are businesses too focused on themselves? While Pinterest has added the ability to set up business pages, ruthless self-promotion is still not a winning strategy. Sharing ideas from a particular brand's website is valuable, but combining these pins with relevant pins from other sources is supremely more effective. Using Pinterest the way it was intended is the way to more followers.
Pinterest Can Support a Brand's Personality
All brands develop a personality through engaging with their customers on various platforms. Marketing materials, products and services, and any engagement supports or detracts from the intended branding message. The businesses that are gaining the most momentum through Pinterest are learning to harness the power of pinning to effectively support the image they want their brand to project.
About Confetti Couture
Branding your business is done through deliberate, consistent efforts in your store, in your marketing, and in your networking. Confetti Couture specializes in helping to brand bakery businesses with custom designed paper products, another element in the branding process for businesses.