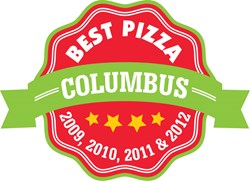 (PRWEB) August 30, 2013
The Romeo's Pizza location in Westerville will be located at 5733 Maxtown Road. The store is scheduled to open in early October and will be owned by Doris Cobb and her son Jason Cobb. The Cobbs currently own the Romeo's Pizza in Polaris.
Romeo's Pizza has targeted the Columbus market as their greatest opportunity for growth. Customers in Columbus have voted Romeo's Pizza as Best Pizza in Columbus at the Slice of Columbus in 2009, 2010, 2011 and 2012. Romeo's has targeted several surrounding areas and have plans to open several more stores in Columbus over the next 6-12 months.
Romeo's Pizza has been on a strategic growth plan since early 2013 and have plans to grow the brand with existing franchise partners and Romeo's is also seeking new franchise partners. Single and multi-store opportunities are available throughout Ohio including the Cincinnati and Dayton markets. Area development opportunities also exist outside of Ohio. Romeo's Pizza offers ongoing training and support in leadership skills, financial analysis, local store marketing, strategic planning, product training, safe food handling and business development. If pizza is your passion and you want to join an award-winning brand, please review additional information at http://www.romeospizza.com/franchising.php.
About Romeo's Pizza
Romeo's Pizza has won over 20 different awards for their pizzas including the Best Gourmet Pizza in America with the Great Ranch & Potato Pizza, the Best Pizza in the Midwest 3 times with the Butcher Shop Pizza and the Best Pizza in Columbus four years in a row--2009, 2010, 2011 and 2012. Romeo's Pizza has been featured on the Food Network. Romeo's Pizza has grown from a single store in Medina, Ohio to 30 locations throughout Ohio. Full menu and list of locations are available at http://www.romeospizza.com.