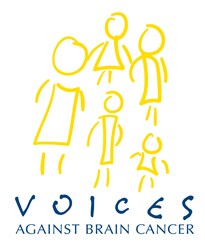 New York, NY (PRWEB) August 30, 2013
Voices Against Brain Cancer discusses the discovery of a new immunotherapy target in aggressive brain tumors that could help patients who do not respond to current chemotherapy.
According to an August 28, 2013 Med City News article titled "Researchers find new immunotherapy target in aggressive brain tumors," researchers from Johns Hopkins School of Medicine have discovered that "a protein associated with melanomas and a variety of other cancers is also present in nearly 100 percent of malignant, aggressive forms of a common brain tumor – meningiomas."
The discovery of the NY-ESO-1 protein is significant because "it could serve as a new target for immunotherapies for a cancer that does not respond to current chemotherapy." According to the ClinicalTrials.gov website, there are approximately 66 clinical trials that are focusing on this protein. One particular study, being conducted at the National Cancer Institute, is designed to activate the immune systems of patients with other types of tumors that express the NY-ESO-1 protein in order to train the body to attack the cancer and destroy it.
Dr. Gregory J. Riggins, a professor of neurosurgery at Johns Hopkins University School of Medicine, says that the amount of research focusing on this particular protein is promising. "Typically there is a lag time before a laboratory finding like this leads to a clear path forward to help patients," he says. "But in this case, since there is already a clinical trial underway, we have a chance of helping people sooner rather than later."
Michael Klipper, chairman of Voices Against Brain Cancer, an organization dedicated to brain cancer research and advocacy, discusses what this discovery means for the brain cancer community. "Brain cancer is something that deeply affects millions of people around the world. Up until recently, there wasn't much research being done to find a cure for this terrible disease. However, this discovery, in addition to the many that are being every day, provide everyone affected with a reason to hope that one day there will in fact be a cure."
VABC has a wide variety of initiatives in place for brain cancer research, awareness and support. The organization's research grants fund cutting-edge research programs that will have a monumental impact on the diagnosis and treatment of brain cancer. VABC currently funds research at several esteemed institutions such as Brookhaven National Laboratory, Cleveland Clinic, Columbia, Cornell, Duke, Harvard, John Hopkins, Memorial Sloan-Kettering and Yale, to name a few.
VABC's mission is to find a cure for brain cancer by advancing scientific research, increasing awareness within the medical community and supporting patients, their families and caregivers afflicted with this devastating disease.
For press inquiries, please contact: 5W Public Relations