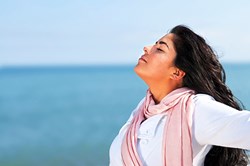 The alternative therapies really worked for me, and gave me methods to stay sober that I still use today.
Tallahassee, FL (PRWEB) August 30, 2013
One common reason people struggling with substance abuse do not seek help is because they have predetermined ideas of what a treatment center will be like, and do not feel like these methods are for them. Alcohol Treatment Tallahassee has restructured their treatment programs to provide several different options to patients. John E., an addiction specialist clarifies why this is important, saying, "Multiple programs and offerings allow us to treat anyone, instead of limiting us to a certain type of patient. If someone dislikes a certain treatment option, or feels it is not working for them, then we can try other options until we find a program that is right for them."
Some of the more traditional treatment methods include group and private counseling sessions. Other available options are more modern. Therapy is offered to help address any underlying conditions which may be directly or indirectly affecting the addiction. Music, art, meditation, yoga, and exercise are all utilized as treatment methods. This helps people suffering from addiction to embrace lifestyle choices that will help them lead a healthier life than one filled with drugs or alcohol.
These less traditional rehabilitation treatments not only focus on getting sober, but on staying sober. Emphasis is now being placed on creating a solid support system for patients once they leave the center. Family counseling sessions are available, and support groups are recommended to continue treatment once outside the center.
Steve P., a former patient at Alcohol Treatment Tallahassee, describes his reluctance to seek treatment, "I was afraid that going to rehab was going to be similar to what I had seen in the movies. I didn't want to sit in a room thinking about my problems all day, every day." He was persuaded by a friend to give Alcohol Treatment Tallahassee a try, and was pleasantly surprised, "The alternative therapies really worked for me, and gave me methods to stay sober that I still use today."
Alcohol Treatment Tallahassee is changing addiction treatment and the attitude toward reentering the world as a recovering addict. Multiple therapeutic options and treating each patient on an individual basis can help many addicts overcome drug and alcohol abuse. These new methods are especially important because they will benefit substance abusers who are reluctant to seek help for their addictions, while better preparing patients for the reality of staying sober once they have left treatment.
About Alcohol Treatment Tallahassee:
Alcohol Treatment Tallahassee is treatment facility specializing in drug and alcohol abuse. Certified addiction specialists can help anyone struggling with addiction. If you are struggling with substance abuse, please seek help today by calling (850) 391-5575, or visit http://www.alcoholtreatmenttallahassee.com for more information.