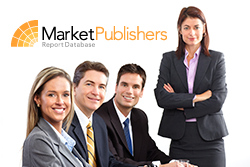 London, UK (PRWEB) August 29, 2013
Since 2000 onwards, Europe has witnessed over 50 treatments for rare diseases being approved, when the European Commission introduced incentives to encourage the development of these drugs. The share of R&D for orphan drugs development as a proportion of total biopharma industry's R&D has been increasing at a significant pace over a number of years, with the trend set to continue in the future. Furthermore, nearly all companies which have been established recently to develop orphan medicinal products have their extensive R&D facilities and staff in the EU. All this shows the region's significance along with its attractiveness.
New research study "Europe Orphan Drugs Pipeline Analysis" elaborated by PNS Pharma has been recently published by Market Publishers Ltd.
Report Details:
Title: Europe Orphan Drugs Pipeline Analysis
Published: August, 2013
Pages: 1300
Price: US$ 2,400.00
http://marketpublishers.com/report/pharmaceuticals/drugs/europe-orphan-drugs-pipeline-analysis.html
The research report presents true insights into the various drug profiles under orphan drugs status in Europe, covering all the ongoing drug development in various phases. Each of the drug profiles includes detailed information, such as originator, owner, collaborator, technology provider, licensee, development phase, development indications, mechanism of action, chemical formula, country of development and a granular analysis on the development process.
Report Scope:

Drug profile overview
Active indication
Phase of Development
Country for clinical trial
Owner / originator/ licensee/collaborator
Administrative route
Drug class
Patent information
Molecular formula
Brand names
Development agreements
ATC codes
More new research reports by PNS Pharma can be found at http://marketpublishers.com/members/pns_pharma/info.html
About Us:
MarketPublishers.com is a multilingual hypermarket offering a rich collection of comprehensive studies on various markets, sectors, industries, companies, etc. We perform professional services aimed to equip our clients with high-quality research products and support critical decision-making.