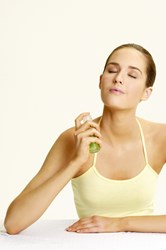 Miami, FL (PRWEB) August 29, 2013
Recently, Reuters.com released information on the growing number of psoriasis patients dissatisfied with their skin care treatments. The article cited information from a Center for Disease Control poll which depicted that as much as 50 percent of patients who are being treated for psoriasis are finding that their treatments either do not suppress their outbreaks, or have been found to be ineffective over time. While the study was conducted over a nearly ten year period, Reuters explains that dissatisfied patients are on the rise. As a leader in natural skin care treatments, Probiotic Action offers a new, chemical free, treatment solution for those suffering from the skin condition.
Currently, the options to treat psoriasis vary in levels of intensity. Topical ointments to internal medications, and topical surgical treatments, can be used to treat several types of breakouts, yet effectiveness varies from one individual to the next, and may have unwanted side effects. For patients suffering from arthritic psoriasis, often the inflammation caused on the skin, creates swelling in the joints, causing pressure, pain, and the degeneration of joint material. For moderate to severe cases, Probiotic Action now offers the power of probiotics to help relieve not only the inflammation on the skin, but to also protect against inflammation from fluctuating bacteria levels.
Probiotic Action spokesman, Fernando Perez explains how their topical probiotic may help treat psoriasis effectively, "Probiotics have been known to effectively reduce inflammation in the gut, and are not being widely used to treat inflammation on the skin. Regardless of the skin condition, using probiotics to balance the levels of good and bad bacteria may help reduce inflammation caused by many external factors, even if not bacteria related. Protecting the skin with a good bacteria layer, might allow other cells the opportunity to focus on repair, rather than actively fighting external threats. While further tests need to be conducted, we suggest patients ask their dermatologists about using a topical probiotic for psoriasis before trying it themselves".
For more information on using probiotics for eczema, psoriasis, acne, and other skin conditions, visit ProbioticAction.com and like them on Facebook for reviews and product updates.
Probiotic Action is an advanced acne treatment that uses Probiotics for acne containing the "good bacteria" that is naturally found on healthy human skin. By using probiotics, Probiotic Action is an effective treatment that restores the normal bacteria content on skin, while battling what causes acne. Probiotic Action will successfully clear skin when used as an adult acne treatment while protecting skin against bad bacteria, free radicals, and pollutants*.
*These statements have not been evaluated by the Food and Drug Administration. Probiotic Action is not intended to diagnose, treat, cure or prevent any disease.