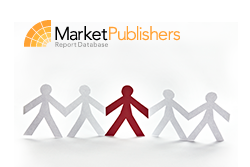 London, UK (PRWEB) August 29, 2013
Weak economic growth and squeezed disposable income leading to consumer frugality, combined with an ageing population that is necessitating the reformulation of products, present significant challenges to the Japanese savory snacks sector. In spite of this, the Japanese market was still the third-most valuable savory snacks market worldwide, having grown at a CAGR of 11.4% since 2007 to reach a value of USD 7,5382.2 million. Contemporary marketplace challenges will not halt this growth, but slow it, to a much more modest CAGR of 3.9% between 2013 and 2017.
Despite the convenience offered by snack foods often neatly meshing into the busy lives of Japanese consumers, the country's weak economy and consumer sensitivity in price has led to manufacturers implementing pack size reduction initiatives. For instance, the number of packs sized greater than 250g will decrease from accounting for 6.9% of the savory snacks sector in 2007 to 6.5% of the sector in 2017. This price sensitivity will also provide greater opportunity for private label products. However, retailers need to develop more distinctive, premium ranges of savory snacks to become more than merely a cheap alternative to branded goods, if they are to fully capitalize on this opportunity.
Comprehensive market research study "Market Focus: Trends and Developments in the Savory Snacks Sector in Japan" elaborated by Canadean has been recently published by Market Publishers Ltd.
Report Details:
Title: Market Focus: Trends and Developments in the Savory Snacks Sector in Japan
Published: July, 2013
Pages: 40
Price: US$ 1,216.00
http://marketpublishers.com/report/food/ready_meals/market-focus-trends-n-developments-in-savory-snacks-sector-in-japan.html
The market research report provides a concise overview of the consumer and market dynamics of the Japanese savory snacks sector, enabling gaining rapid and comprehensive insights into the current state of the market and identifying the key trends that are expected to drive growth in the oncoming years.
Report Features and Benefits:

Analysis of consumer behaviour, economic conditions and demography, which reveals emerging opportunities in the savory snacks sector.
Insight into key growth categories by means of in-depth analysis of the market dynamics of major savory snacks categories.
Coverage of market shares for the leading brands and private label across savory snacks categories.
In-depth overview of packaging trends in the Japanese savory snacks sector, including primary packaging material and type, packaging closures and outer packaging.
More in-demand research reports by Canadean can be found at http://marketpublishers.com/members/canadean/info.html .
About Us:
MarketPublishers.com is a multilingual hypermarket offering a rich collection of comprehensive studies on various markets, sectors, industries, companies, etc. We perform professional services aimed to equip our clients with high-quality research products and support critical decision-making.