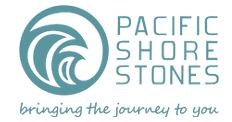 We are proud to be working with Antolini's Signature Stone Collection.
Austin, TX (PRWEB) August 30, 2013
Representatives with Pacific Shore Stones announced today that it has agreed to a partnership with Antolini Luigi of Verona, Italy on the 2013 Antolini Distributor Partner (ADP) Program.
Antolini, according to Marco Pereira, Operating Partner of Pacific Shore Stones, is a name synonymous in the stone world with high-quality, exceptional natural stone.
The Signature Stone Collection represents the very best stones from around the world, and is currently available through Pacific Shore Stones' Austin, Texas and Los Angeles, California locations.
The select palette of stones chosen for the Signature Collection was hand-selected by Alberto Antolini himself.
Recently Pacific Shore Stones has collaborated with Antolini in making connections in the Los Angeles and Austin areas to promote the collection.
"We are proud to be working with Antolini's Signature Stone Collection," said Pereira. "We look forward to a successful partnership in years ahead."
Visit the Pacific Shore Stones website for more information, images and inventory: http://www.pacificshorestones.com/v12/products/antolini/.
About Pacific Shore Stones
Pacific Shore Stones is a leading importer and wholesaler of exotic natural stones. Established in 2004, the company offers a wide selection of granite, marble, travertine, onyx, limestone, soapstone and engineered stone. Pacific Shore Stones has developed joint ventures with quarries across the world, built on strong relationships, providing access to the finest blocks. The company owners regularly visit quarries in places such as Brazil, Italy, Spain, India and Turkey, enabling them to keep up with new trends and to purchase unique stones.
The company distributes high quality, hand selected stone through 12 company-owned distribution centers across the U.S. Each center has a large inventory of over 120 colors plus knowledgeable staff delivering expertise and first class customer service.
Headquartered in Austin, Texas, the company also has distribution centers in Arroyo Grande, Bakersfield, Birmingham, Fresno, Little Rock, Los Angeles, Memphis, Oklahoma City, Oxnard, San Antonio, and Tulsa.
Contact Details:
Rachel Potter, Marketing Manager
Pacific Shore Stones
10220 Metropolitan Drive
Austin
Texas 78758
(512) 339 8100
Source: Pacific Shore Stones