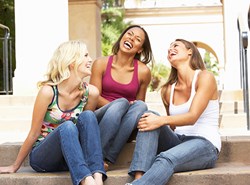 Our new programs teach addicts new ways to approach regular situations, such as dining out or attending a party for work, since avoidance is not an option
Camden, NJ (PRWEB) August 31, 2013
New treatments targeting alcohol addiction and recovery are now available at Alcohol Treatment Camden. Alcohol is a legal drug that found in most restaurants, gas stations, and even grocery stores. It is extremely hard to avoid outside of a rehab center. This is why the new therapies available focus on group counseling and therapy, social acceptance, and ways to interact in situations where alcohol will be present.
Due to its availability, alcohol is one of the most dangerous and addictive drugs. Anyone over the age of 21 can purchase and consume alcohol easily, making it easier to abuse when compared with other drugs. Accepted at many social gatherings, drinking is often overlooked by the abuser and those close to him. Alcohol can be abused under the guise of social drinking. For these reasons, alcohol addiction is one of the hardest to treat, because once a person has left treatment, they will come face to face with their addiction on an almost daily basis.
Ryan L., an addiction specialist at Alcohol Treatment Camden, describes the effectiveness of the new alcohol treatment programs, "Returning to your everyday life as a recovering addict is difficult enough, but when you must come face to face with your addiction almost every day, it becomes even more difficult. Our new programs teach addicts new ways to approach regular situations, such as dining out or attending a party for work, since avoidance is not an option." He elaborates, "If you are addicted to something illegal, such as heroin, it is easier to stay away from situations where people will be using it."
One-on-one therapy and counseling sessions are used to identify and treat any individual issues regarding the addiction. Counseling sessions with family members and close friends are encouraged, as it is important to build a solid and understanding support system outside of the treatment center. Ryan emphasizes this by stating, "It is vital for a person with an addiction to feel understood, and that feeling has to extend to those he interacts with on a daily basis outside of the rehab center."
These new treatment programs help to aid recovering addicts in learning to enjoy their lives while sober. Art, exercise, yoga, and many other available options help to aid in recovery from addiction while exposing patients to healthy, new hobbies. Alcohol Treatment Camden's new treatment programs make recovering from alcohol addiction and going on to enjoy social outings while sober possible.
About Alcohol Treatment Camden:
Alcohol Treatment Camden specializes in treating alcohol and drug addiction. Recovering from substance abuse is not easy, but our dedicated medical staff and addiction specialists can help you achieve sobriety. If you or someone you know is suffering from an addiction, call Alcohol Treatment Camden at (856) 283-0481, or visit us online at http://www.alcoholtreatmentcamden.com for more information.