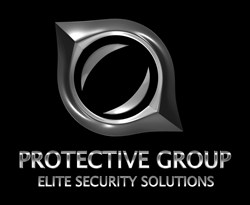 Bohemia, NY (PRWEB) August 30, 2013
John Monderine, CEO of Long Island private investigator provider, The Protective Group, comments on an August 28th article published by The Financial Times titled "Big Mother is watching you" which discusses how new technology is allowing parents to closely watch their children.
It started with small cameras in teddy bears. Now technology has advanced to a level where parents can locate their children, monitor their spending habits, and censor the people they converse with on social media.
Telematic devices are devices that can report metrics to parents about their child's driving habits, like how they accelerate, turn corners, and the overall average speed.
This technology is a consideration for insurance companies to decipher premiums for drivers under 25 years of age. The Telematic devises could also supply valuable information to an insurance investigator.
EJ Hilbert, a former FBI agent uses the Find My iPhone app as a way to keep tabs on his children's whereabouts. "They have it on their phone and that's the way it's going to be," says Mr. Hilbert, who used to investigate cyber crimes.
Banks offer pre paid cards for parents to give to their children as a means to see where the children spend their money. This would work if the child doesn't use the card their parents give them to purchase another card.
"With all these different options available in common market, one can only imagine the technology a private investigator has available to them to assist in their day to day investigations," says John Monderine, CEO of private investigator provider, The Protective Group.
The Protective Group is an elite full service private security firm with specializations in special event security, corporate security, private investigators, insurance investigators and surveillance. Its top-notch professional security guards have over 150 years of combined law enforcement service and its security personnel are physically fit, professional, athletic, and completely dedicated to ensuring events proceed without a hitch. From charity runs and fashion shows, to fundraisers and art shows, The Protective Group instills confidence and assures safety at an exclusive event or place of business.
###