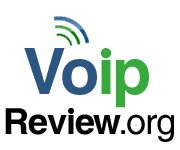 As the chill of fall bears down on late summer, warm up the office with a blazing hot service plan from one of the top 5 small business VoIP providers.
(PRWEB) August 30, 2013
It's that time of year again when the leaves are changing colors. And in the spirit of change, VoIPReview.org is announcing this fall's top five VoIP providers for small businesses looking to switch their traditional landline systems over to cheap Internet calling (also called VoIP).
1. SoundCurve
SoundCurve, a cutting edge business VoIP provider out of Los Angeles, has service plans that start at just $14.99/month. In addition to the features included in their basic plan, there are many a la carte features available like call-recording, for just $5.99/month.
SoundCurve also offers free equipment with their "Value Package": Their standard SIP-T20 business phone can handle multiple extensions, which makes switching to VoIP fast and easy. SoundCurve is currently offering 50% off the first three months to all new subscribers making fall the cheapest season to join.
2. Jive
Jive offers small business VoIP plans loaded with features that include up to nine extensions starting at a mere $25.95/month, with no contract required. Their US-based technical support complements Jive's easy-to-use cloud-based management system. Within minutes of activating service, employers can manage their workforce extensions easily from a laptop or desktop. So as the days of fall get shorter, employees can leave the office before dark, and finish up some "homework" after a twilight commute home.
3. Vocalocity
"Vocalocity Desktop", the Internet Telephony Product of the Year in 2011, comes free with all Vocalocity business VoIP plans. The desktop management tools feature call-forwarding and caller-ID and also allows a business to add or alter extensions in seconds via any Internet-enabled device. Vocalocity business plans start at just $14.95/month and can be integrated with many popular CRM (Customer Relationship Management) systems. So, a business can use their newly integrated system to manage their holiday well-wishes and season's greetings this fall.
4. 8x8
8x8 offers web-conferencing over the Internet to communicate with clients anywhere there's a WiFi connection. Internet conferencing allows up to 100 participants to attend live-video interactions, making it a great way to connect two offices Halloween parties for a "best costume" contest. 8x8 also offers a "Virtual Office" mobile app for the Android, iPhone, and iPad to maximize mobility and freedom on the go. So when fall holiday-parties keep you swamped with shopping, use any internet-enabled device to stay in touch with clients from the office, or if need be, the mall.
5. Internet Telephone Provider (ITP)
ITP business VoIP service plans start at $19.99/month and include free unlimited international calling to 60 countries. So this Autumn clients in India will be impressed to receive a call on Diwali, clients in Spain on Fiesta Nacional de Espana, and clients in Ireland on Lá Saoire i mí Dheireadh Fómhair. More impressive will be the company's low monthly bill for unlimited international calls With business VoIP from ITP.
As the chill of fall bears down on late summer, warm up the office with a blazing hot service plan from one of the top 5 small business VoIP providers.