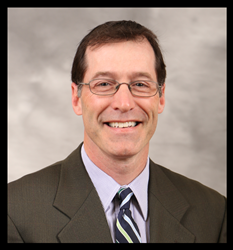 The convergence of the telecom and IT channels is creating unprecedented opportunities for channel vendors, as well as channel partners.
Boston, MA (PRWEB) August 31, 2013
SoundConnect is proud to announce that Greg Plum, seasoned channel professional has joined their team. Greg will join the SoundConnect Team as Vice President of Channel Development. Greg brings more than 13-years of channel telecommunication experience to SoundConnect.
Greg has held principal roles within Channel Development since 2000, overseeing all aspects of channel operations, from policy development and implementation, pricing, partner education and development. Greg has excelled in the channel and built solid, long-term relationships with his partners. A testament to his commitment is being honored as a Channel Executive of the Year Finalist in 2009, 2010, and 2011.
"I am excited to work with the management team of SoundConnect to strengthen their position in the channel," says Greg Plum. "The convergence of the telecom and IT channels is creating unprecedented opportunities for channel vendors, as well as channel partners. SoundConnect's breadth of collaboration services, including Lync-Up, SoundConnect's Microsoft Lync partner offering, positions them perfectly to assist partners in both channels."
Lync-up with SoundConnect is a next generation unified communication and collaboration partner program including hosted Lync, Exchange & SharePoint. The rollout of this program increases revenue potential for industry leading partners.
According to SoundConnect President, Tom Sullivan, "Greg is a fantastic addition to our team. SoundConnect is growing at an unprecedented rate and the importance of having a dedicated VP of Channel Development is instrumental in our success plan. Greg is an impressive pillar in the channel and brings a great reputation and passion to make things happen. We have a strong channel program in place today with exceptional partners that will prosper under Greg's direction and guidance. Greg's determination in reaching forecasted numbers for his partners is unparalleled. With the rollout of our new Lync-up Elite program Greg will have the opportunity to grow a channel sales program from scratch! We are very excited to have him onboard to meet our current partners and start the recruitment program for new partners."
Greg joins the SoundConnect team, two weeks after they debuted in the Inc 5000 list as the 811th of the fastest growing private companies in America. Since 2008, SoundConnect has achieved revenue growth of 557%. SoundConnect is ranked 12th among the top 100 US Telecommunications Companies and 35th fastest growing company in Massachusetts.
Meet the SoundConnect Team at Channel Partners Conference in Chicago from September, 11th-13th in Chicago. Click here to set-up your meeting.
About SoundConnect
SoundConnect specializes in unified business communications. Their offerings include a comprehensive portfolio of Unified Communication and Collaboration service: Microsoft Lync, Adobe Web Conferencing, WebEx Web Conferencing, Audio Conferencing, Webcasting, Video conferencing and hosted Microsoft Exchange. SoundConnect's comprehensive communication services are customized and implemented to optimize the requirements of their customers. SoundConnect's streamlined communications services improve productivity, expand communications, reduce operational expenses and provide tools to empower sales & marketing programs. SoundConnect understands communications are vital to business success and provide premier customized services and exceptional support to ensure success. The Telecom Association recently named SoundConnect Best 2012 Conferencing Provider; showcasing their ongoing long-term commitment to technology solutions for video, audio, web conferencing and customer service excellence.
For more information contact Seanna Baumgartner at seanna(at)sound-connect(dot)com or visit online at http://www.sound-connect.com.