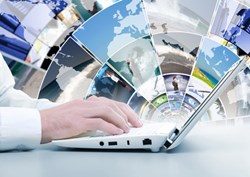 an invaluable tool for any user wishing to browse in private for free
Dallas, Texas (PRWEB) August 30, 2013
idcloak updates its free German Proxy List with new public proxy servers that will cater to the increased demand for web anonymity services in Europe.
"Following the recent outrage by the European public over NSA and GCHQ surveillance, proxy-based anonymity is growing rapidly in popularity," says idcloak's web researcher, Robin Welles.
"Our list is an invaluable tool for any user wishing to browse in private for free. German proxies are especially desirable for internet users in Europe because of their high speeds and dependability, not to mention the tight data privacy laws that protect the German internet."
Users concerned about the recent controversy surrounding PRISM data collection in Europe may configure a browser to connect through one of the public proxies in the list. If a medium or high anonymity proxy is chosen, surveillance taps monitoring web activity will have no record of users' IP addresses.
Welles recommends other precautions be taken in addition. "IP tracking is the most important way to identify a user online, but it is just one of several. A user should also not log on to any social media sites or Google services such as YouTube when anonymous surfing with a proxy. He or she would be wise to additionally activate private browsing on their browser and use a javascript disabler like No Script Firefox. These precautions, when taken on together, make it very difficult for surveillance monitors to identify users online."
In addition to this free service, idcloak is just weeks away from releasing a high-security software proxy service, the idcloak VPN. Instead of limiting privacy protection to browser traffic, a VPN tunnels all internet packets from any device to its servers before stripping away the user's IP address. This means the VPN may also anonymize IM and VoIP communication. "Our proxy list is a useful introduction to anonymous surfing, sure, but users of HTTP proxies inevitably take a step up to VPN subscriptions for better privacy and ease of use."
See idcloak.com to learn more.