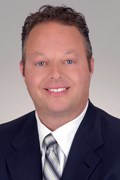 With each new Microsoft licensing offer, complexity is increased not decreased.
Southlake, Texas (PRWEB) August 30, 2013
Microsoft has created further complications with the addition of cloud and subscription services to its already complex licensing agreements.
Robert J. Scott, Managing Partner of Scott & Scott, LLP, says "With each new licensing offer, complexity is increased not decreased. In addition, cloud models introduce data security, privacy, business continuity and regulatory compliance issues not present in traditional perpetual license models."
Kevin McLaughlin recently wrote in CRN that Microsoft executive Therese Connor referred to Microsoft software licensing as "dizzying" in regard to the proliferation of product stock keeping units connected to its cloud and subscription service.
"Clients whose Enterprise Agreements are coming up for renewal soon tell us they are overwhelmed with the number of options", said Scott.
Microsoft software licenses have always been lengthy and complex legal agreements. The cloud model now adds another layer of concern regarding new issues including privacy and security, regulatory compliance such as HIPAA, PCI DSS, and GLBA, and business continuity.
Companies negotiating new Microsoft licenses should consult with experienced counsel to ensure the agreement includes appropriate safeguards to protect against the new concerns.
About Scott & Scott, LLP (http://www.scottandscottllp.com) (http://www.microsoftaudits.com) is a leading intellectual property and technology law firm representing businesses in matters involving software licensing. Scott & Scott, LLP's legal and technology professionals provide software audit defense and software compliance solutions, all protected by attorney-client and work-product privileges.
Robert J. Scott, a recognized expert on software compliance and defense, is available for interviews.
-30-