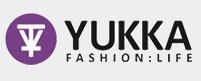 Since our goal is to give our customers the biggest and most cutting-edge collection of urban clothing available, we are pleased to add iconic Bellfield Classics to our stable
(PRWEB UK) 30 August 2013
UK retailer Yukka is continuing to raise the bar on being a one-stop-shop for legendary urban clothing brands by expanding its range to include stock from uber-cool Bellfield Classics.
Both the Yukka.co.uk website and their swish new Bradford outlet are now retailing a cutting-edge collection by Bellfield Clothing, giving the fashion conscious a convenient way to stock up on some of the brand's must-have items.
Bellfield Classics is comprised of a talented team of London-based creatives, with roots originating in a design organisation that dates back to the 70s. The brand has gained wide-spread respect for clothing that has impressive attention to detail, quality workmanship and a fun, adventurous flair – they consistently deliver fresh streetwear style without compromising on comfort.
The Bellfield Clothing strapline is: 'Heritage Inspired Clothing For Those Who Value Individual Style'. Their brand draws inspiration from across the globe, with a focus on classic British heritage wear and American work wear plus ultra-fly contemporary Japanese design. This blends together to produce evolving collections of expertly made outerwear, jackets and knits that stand out from the crowd for being fresh and modern yet absolutely timeless.
Their design aesthetic has proven successful – due to popular demand, earlier this year the brand expanded its menswear clothing range from 80 pieces in Autumn '12 to 250 for the Autumn '13 season. They have now added new footwear, leather jackets and accessories such as hats, scarves and gloves. Bellfield have also recently dipped their toes in the area of men's tailoring – they have trialled a few blazers which flew of the shelves, so more are in the pipeline for the future.
Just some of the exciting new Bellfield stock now retailing at Yukka includes the sleekly cut Bellfield Moriarty Jeans in dark indigo for just £30; and a range of suave jumpers such as the Bellfield Lamba's in red or olive for only £25 and the Bellfield Tawny Jumper in navy for £30.
When it comes to gearing up for cooler weather, the Bellfield range of jackets at Yukka will keep out the cold snugly while maintaining sheer urban style, such as the Bellfield Conrad Jacket retailing at just £60 and the Bellfield Gulen Jacket for £50.
Robby Sur, founder of specialist retailer Yukka, commented on the new addition to their extensive range of streetwear brands: "Since our goal is to give our customers the biggest and most cutting-edge collection of urban clothing available, we are pleased to add iconic Bellfield Classics to our stable. Without a doubt, their clothing has the stamp of absolute quality and a timeless yet contemporary style that speaks to anyone who has an eye for crisp urban clothing."