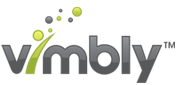 (PRWEB) August 29, 2013
Vimbly (http://www.vimbly.com), as seen on USA Today and Fox News, announced the expansion of their inventory to include the the best sailing and water adventures in New York City. The activities featured on the platform range from learning how to sail, white water rafting, jet ski journeys, and an extensive list of sailing tours around the island of Manhattan. These tours include brunch sails, sunset sails, night sails, and even an evening sail catered by Morimoto Sushi.
"Manhattan may be an island, but how often do New Yorkers actually visit the water? Rarely, if ever? These sailing and water adventures allow New Yorkers to get out of the city without ever truly leaving the city," says Sam Lundin, founder and CEO of Vimbly. "You may be surrounded by skyscrapers, but the sounds of sirens are nonexistent out on the Hudson."
Helping New Yorkers and tourists enjoy the unique wonders of NYC, you'll be escorted on a relaxing, inspiring, and breathtaking journey through Manhattan's surrounding waters, encapsulated by the cityscape and eclectic bridges. Whether you're itching to discover nature's beauty while white water rafting, the sea's majesty on a jet ski, or Manhattan's skyline from a luxurious yacht, Vimbly offers each adventure and more. Every adventure on the Vimbly platform is offered throughout the day, or week, complementing any busy NYC schedule. Furthermore, each activity listed on Vimbly is easily bookable, with all pertinent information visible, such as pricing, schedules, and availability .You can book these adventures by loggingin on Vimbly.com and going through the simple booking process.
Take to the seas, Sailor!
About Vimbly
Vimbly is a free website to find and book activities in NYC such as chocolate tours, dance classes, exotic dream car races, and now water and sailing adventures. Founded in 2011, Vimbly eliminates the extensive research behind finding things to do in NYC. With the neighborhood guide, Vimbly eliminates a little bit more research.