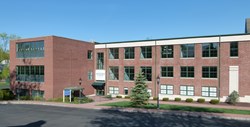 Finally, gifted learners in New Jersey have a school dedicated to gifted education conveniently located in Westwood, New Jersey.
Westwood, NJ (PRWEB) August 30, 2013
On Monday, September 9, 2013, Primoris Academy will open its doors for the first time to students. Founded in 2012, Primoris Academy is a non-profit private school located in Bergen County and serves the greater New York City metro area including the surrounding counties: Rockland, Orange, Westchester, Passaic, Hudson, Essex, and Morris County. Primoris Academy is not just a gifted and talented "program," but a full-time, gifted and talented "school."
Unfortunately for residents of New Jersey there are no other gifted schools in the State (or in "down state" New York).
The school accepts gifted children ages 4 through 13 (preschool, elementary school, and middle school aged children). All children are placed into classes based upon their ability, not their chronological age. Class sizes average 6-8 students and do not exceed 12 students per teacher. Furthermore, since the school is only for gifted learners, students are surrounded by children just like themselves. They are engaged in their learning, appropriately challenged, and maintain their joy of learning.
Primoris Academy's teachers specialize in one subject only. Children, even at age 4, are taught by experts in their subject. All teachers are certified in Gifted and Talented Education. Primoris Academy's teachers and staff are passionate, intellectually fearless, stimulated by probing questions, and craft innovative lesson plans that go beyond traditional classroom setting. They strive to help each student live fully as a thinker and a learner.
Admissions is simple and there is no cost to apply. The 5-step admissions process is:
1. Visit the school
2. Submit the application (no fee)
3. Demonstrate cognitive ability (IQ test)
4. Parent questionnaire and meeting
5. Student academic assessment
Please visit the Primoris Academy website at http://PrimorisAcademy.org for more information about our gifted education school or call (201) 722-1000.