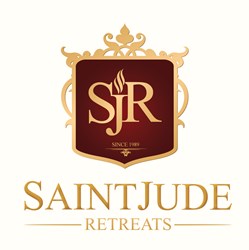 I am honored to be a part of the Saint Jude Retreats staff, I wish I would have started working with this company 23 years ago when it first began; it's the real deal. - Jim Hiller Sr.
Amsterdam, NY (PRWEB) August 29, 2013
Saint Jude Retreats, the alternative program to drug rehab is excited to announce new structural changes in the organization under the Reservations Department. The company is proud to announce that Jim Hiller Senior has been appointed the new Director of Reservation for the Saint Jude Retreats as of today. The primary objective of Hiller's position is to continue to lead a strong family consultant staff who communicates daily with potential guests, families and other professionals such as detox centers, parole officers or legal counsel personnel.
Hiller Sr. has worked within the Saint Jude Retreats organization since 2010. Initially Hiller started as an Assistant Director at the Mountain Retreat and then was soon appointed Director of the Twin Rivers Retreat. Hiller has been promoted throughout the company for his ability to communicate efficiently, his experience in the addiction industry and his overall work ethic. Hiller will oversee the current family consultant staff, and work towards improving overall communications and operations of that division.
Daniel Hidalgo Executive Director of Marketing and Reservations at the Saint Jude Retreats comments on Hiller's new roles in the organization, "I am pleased to appoint Jim Hiller as the new Director of Reservations. Not only has he made an incredible impact working one on one with our guests at the retreat houses, but he has an extensive background in service and communication. Of course our overall goal is to educate more people about a non 12 step alternative to help them overcome substance use. I know he will efficiently target the right people and provide his team with the skills they need to be successful."
Jim Hiller Sr. has held a few positions before Saint Jude Retreats, including a data processing job for Fulton Montgomery County, Marketing and Sales Director of DIRT Motor Sports Inc, and leading group sales, merchandising and corporate sponsorship accounts at American Marketing. Hiller has additionally served on the Greater Johnstown Board of Education as President, and has been a board member for over 20 years for the FM United Scholarship Fund.
Hiller is very excited about his new position in the organization. He quotes, "I am totally inspired to assist any individual or family with the educational program being offered by Saint Jude Retreats. Accepting the challenge of Director of Reservations is extremely exciting to me. My goal is to excel the current staff to another level. They will follow a long time model that taught me that the letter "I" does not appear in the word "team." I certainly wish I had started with this company 23 years ago; it's the real deal."
For over 23 years the Saint Jude Retreats have been helping substance users manage their alcohol and drug use, leaving it behind forever. Learn more about the Saint Jude Retreats Professional Reviews.
The Saint Jude Retreats is a non-disease, non-treatment based drug and alcohol program implementing proprietary methodology called Cognitive Behavioral Education (CBE). The program is the only effective alternative to alcohol rehab and drug treatment centers and is currently 85% more effective than treatment. The program is endorsed by internationally acclaimed professionals and addiction research authors such as Prof. Emeritus David Hanson, PhD; Prof. David Rudy, PhD; Dr. Joy Browne and the late Joseph Vacca, PhD, among others.
Saint Jude Retreat's Facebook Page
Saint Jude Retreat's Google + Page
Saint Jude Retreat's Twitter Page