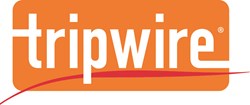 The webinar will take place on Thursday, September 12, 2013, at 10:00 a.m. PDT.
Portland, OR (PRWEB) August 29, 2013
Tripwire, Inc., a global provider of risk-based security and compliance management solutions, today announced a new web seminar on the SANS 20 Critical Security Controls (20 CSC).
The 20 CSC was developed by the National Security Agency (NSA) to provide guidance that would efficiently direct resources to combat the most common network vulnerabilities and reduce the greatest number of attack vectors. Although the initiative was originally classified, access to this security control-prioritization strategy was eventually extended to other government entities as well as administrators of critical infrastructure.
As the 20 CSC controls developed into best practices, they were made available to a wider variety of stakeholders charged with protecting sensitive data and systems. The standards, which have a strong emphasis on standardization and automation, now offer a prioritized list of controls that have the greatest impact on improving security posture against real-world threats.
Tripwire security solutions offer the broadest, deepest coverage of the SANS 20 CSC available, including complete coverage of the essential "First Four."
Join Jane Lute, former deputy secretary of Department of Homeland Security (DHS) and president and CEO of the Council on Cybersecurity, a new nonprofit focused on accelerating the widespread availability and adoption of effective measures in cybersecurity to achieve and sustain cyberspace security, and Rod Murchison, vice president of product management for Tripwire, security strategist and inventor of several network and security patents, for a webinar covering recent changes in the direction of 20 CSC and how they will affect cybersecurity in the public and private sectors.
The webinar entitled "Cybersecurity Awareness and the 20 CSC" will discuss:

The Council on Cybersecurity's plans to update and improve 20 CSC to ease adoption
Profiles of the current 'threat actors' and how the 20 CSC can help thwart the most common threats
What public and private sector organizations can gain from upcoming Council on Cybersecurity events
The webinar will take place on Thursday, September 12, 2013, at 10:00 a.m PDT. To register for the web seminar or for additional information, please visit: http://www.tripwire.com/register/cybersecurity-awareness-and-the-sans-20-cscs/.
About Tripwire, Inc.
Tripwire is a leading global provider of risk-based security and compliance management solutions, enabling enterprises, government agencies and service providers to effectively connect security to their business. Tripwire provides the broadest set of foundational security controls including security configuration management, vulnerability management, file integrity monitoring, log and event management. Tripwire solutions deliver unprecedented visibility, business context and security business intelligence allowing extended enterprises to protect sensitive data from breaches, vulnerabilities, and threats. Learn more at http://www.tripwire.com, get security news, trends and insights at http://www.tripwire.com/state-of-security/ or follow us on Twitter @TripwireInc.