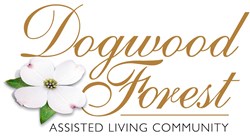 We actively partner with organizations and law firms to help them apply.
(PRWEB) August 30, 2013
Dogwood Forest of Dunwoody works to provide US veterans VA benefits for senior care that help them gain access to balanced, dignified assisted living and memory care; a level of care which family members cannot always provide. Darby Tracy, a spokesperson of Dogwood Forest Dunwoody says that many US Veterans are eligible for these little-known veteran benefits and should apply.
Tracy says that veterans and their spouses are eligible for two kinds of aid if they need special care: an "Aid and Assistance" benefit for those who need a nurse or other caretaker, or a "Homebound" benefit if they cannot leave their home or care facility. Both benefits are offered by the US government tax-free and are in addition to normal pension payments.
Tracy says that many veterans aren't familiar with these special benefits, and that Dogwood Forest of Dunwoody staff will help them navigate the application process.
"We often see individuals who don't know they're eligible, especially surviving spouses," Tracy said. "We actively partner with organizations and law firms to help them apply."
Although veterans can't get the benefits if they are not eligible for pensions, Tracy says that's not necessarily a firm line.
"This kind of benefit depends on your income level," she said. "It's aimed at low-income veterans, but at the same time, an Aid and Assistance package or Homebound package is different from a basic pension. You might be eligible even if you don't think you are."
The benefits can help veterans or their widows pay for care costs including full-care facilities like Dogwood Forest of Dunwoody. They can also relieve pressure on adult children struggling to care for their parents.
"You served our country, and we will not let you down."
About Dogwood Forest of Dunwoody:
Dogwood Forest of Dunwoody is part of family-owned caregiving business Trinity Lifestyles. Its mission is to provide Georgia's seniors with a lifestyle of personal wellness, both for long-term residents and respite care. Dogwood Forest enhances senior living by balancing the need for mental, physical and emotional health. They can be contacted at:
Dogwood Forest of Dunwoody
7400 Peachtree Dunwoody Road NE
Atlanta, GA 30328
(770) 350-7833