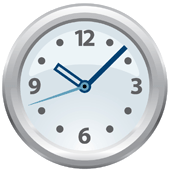 Our time clock suite offers accountability and automation for the most accurate payroll tracking available today.
Englewood, Florida (PRWEB) August 30, 2013
GiftLogic, a point-of-sale software development firm that caters to the gift shop industry now offers time clock software to its customers. "Our point-of-sale software for gift shops is intended to be a comprehensive solution," a GiftLogic spokesperson explained. "Adding a time clock element to the solution allows retailers to eliminate their paper-based time sheets and streamline payroll."
According to the GiftLogic spokesperson, GiftLogic Time Clock is offered as an optional upgrade to GiftLogic's flagship point-of-sale software. It is a one-time purchase with no monthly fees or contracts. Each Time Clock license is valid for a single location with no limits on the number of employees or registers.
"Time Clock also integrates with QuickBooks Pro®," the spokesperson said. "We have thought of everything." Retailers currently using QuickBooks Pro® accounting software can easily import timesheet data, making payroll dramatically faster and easier. "Our time clock suite offers accountability and automation for the most accurate payroll tracking available today," the spokesperson said.
GiftLogic's Time Clock boasts several notable features including an employee appointment scheduler, overtime calculator, and multiple clock-in and clock-out times for the same day per employee. For example, if an employee needs to leave for a personal appointment in the afternoon and returns later in the day, GiftLogic's Time Clock can handle the extra clock-in and clock-out session.
Employees clock in and out using secret personal ID numbers known only to them or easily scan a fingerprint with the optional Fingerprint Integration module. The software records the clock-in and clock-out times and generates individual time sheets. Administrators can generate and view detailed reports as needed. Whether an administrator wants to view timesheet data for a single employee, the entire team, or a given time period, GiftLogic's Time Clock's reporting module offers numerous options.
Robust security and user permissions are built into GiftLogic's Time Clock software, ensuring that only approved administrators can view confidential employee and payroll information. In addition, administrators can enter and view comments on employee records.
About GiftLogic
GiftLogic caters to the U.S. gift shop industry, offering affordable point-of-sale solutions for small retailers. User-friendly and affordably priced, GiftLogic POS software comes with features typically found in solutions offered to big box retailers. GiftLogic's R&D, sales, and support teams are based in the United States where the software undergoes continuous improvements to help small retailers compete with their larger competitors. Adding Time Clock to GiftLogic's point-of-sale solution helps gift shop owners better manage employee schedules, timesheets, and payroll.
Learn more about GiftLogic's Time Clock solution by visiting GiftLogic.com.