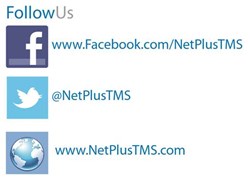 Migrate to unified communications faster and more cost effectively.
Gaithersburg, MD (PRWEB) August 30, 2013
NetPlus, a leading provider of telecom management systems, has been tapped by a large federal government entity in the Pacific Rim to aid in their transition to unified communications. The client has a hard requirement to automate the transition from their legacy switch to the new unified communications environment. The NetPlus VoIP Transition Tool will be utilized in automating the move.
"Our customers have come to realize how much faster and more cost effective an automated move to unified communications can be when compared with a manual process. The NetPlus VoIP Transition Tool is the most efficient way to move to VoIP and UC. In addition to the labor savings, our clients are saving from the added months they are already on VoIP vs. their legacy switch. Plus their users can take advantage of all the added functionality of VoIP and benefits of UC much sooner as well," said Matt Lewis, NetPlus President.
The NetPlus VoIP Transition Tool has helped customers migrate to VoIP/UC up to two years faster than originally planned in their migration strategy. By automating 90% of the process and developing templates for the rest of the 10%, the VoIP Transition Tool eliminates the labor hours required to program each phone.
Additionally, the client will upgrade their current NetPlus TMS to the latest release which can manage their new environment. NetPlus TMS can provide key information on budgets and spends by department/division/user; manage enterprise assets and cable; provide telecom expense management functions including vendor invoice process/charge back billing/disputes/inventory management; perform mass moves/adds/changes/disconnects; simplify service order provisioning; establish a simple effective order processing system; create work orders and invoices.
About NetPlus
NetPlus is a leading Communications Management solutions provider for both commercial and government entities. With over 25 years of experience NetPlus offers a suite of solutions for expense management, data validation, fault management, inventory tracking and control, provisioning, and more. Customers like Department of Defense, Department of State, United States Air Force, Avaya, Verizon, and the Pentagon utilize NetPlus solutions for the daily operation of their communications and data network. NetPlus is JITC certified and can be procured through Vanguard and GSA. Headquartered in Gaithersburg, MD, NetPlus is a division of Ventraq Corporation. For more information, visit http://www.NetPlusTMS.com.