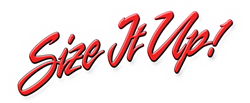 New York,NY (PRWEB) August 31, 2013
Black Ice is a reputed brand that manufactures numerous wheels and rims, which can boost the performance of your vehicle. The wheels are available in chrome with black finish, thus providing a sleek look to your vehicle. Some of the popular Black Ice products include Black Ice Alloys Nexus, Black Window, Sigma, Envisio, Nemesis, Mayhem, and Crossfade.
Moreover, Black Ice also manufactures bigger wheels for trucks and SUV's. These wheels feature 5 to 10 spoke designs that can thereby help to improve their durability. The wheels are designed in such a manner that they fit most passenger vehicles and front wheel drive vehicles. As the brand is gaining a lot of popularity so SizeItUp made a decision to integrate Black Ice to their huge database.
"We always look forward to enhancing our fitments guide by adding new brands to our database," said a representative of SizeItUp. He further added, "And, with the addition of the new brand, online retailers can now rely on our fitments guide for buying Black Ice Wheels and Rims for their customers."
About SizeItUp:
Over the years, SizeItUp has emerged as a leading brand in the niche of rim fitments experts. We offer excellent support and guidance to companies that aren't fully contented with their wheel and rim fitments guide. In addition, we always check the authenticity of the brand before adding to our catalog so that our customers are completely satisfied with the genuineness of our products. Our fitments guide provides details about every vehicle manufactured since the year 1970. We also offer numerous functionality like apt tire size calculator, which can be easily added on the websites of our clients. Moreover, our fitments guide is ACES complaint, thereby allowing it to be easily integrated on eCommerce portals like eBay, Amazon, etc. For more details regarding our fitments guide, kindly visit our website at http://www.sizeitup.com/.