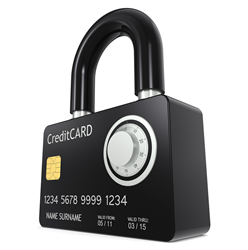 Download PCI Policy Templates today from pcipolicyportal.com.
Santa Monica, CA (PRWEB) August 30, 2013
Since 2009, PCI policy templates have been offered for immediate download from the PCI DSS industry leaders at pcipolicyportal.com. The PCI Policies Packets - developed specifically for all PCI DSS reporting mandates for merchants and service providers - contain all essential documentation for becoming compliant quickly and cost-effectively. Why spend hundreds of hours in desperately developing PCI policy templates – it's not needed – simply download the PCI Policies Packets today from pcipolicyportal.com and get compliant. Containing all essential policies, procedures and other essential documentation, the PCI Policies Packets contain everything merchants and service providers need for becoming PCI DSS compliant in an efficient and cost-effective manner.
Additionally, the PCI Policies Packets – available for both Self-Assessment Questionnaire (SAQ) compliance, along with Level 1 Onsite Assessments, contain a documented, step-by-step process for becoming PCI compliant, along with helpful resources for ensuring you not only earn compliance quickly and cost-effectively, but maintain it also.
View sample documents today from the pcipolicyportal.com PCI Policies Packets and get compliant today. Since 2009, pcipolicyportal.com has provided literally thousands of PCI policy templates to merchants and service providers all around the globe – after all – developing industry leading PCI specific documentation is priority number one! Get compliant, stay compliant, and do it with easy-to-use and understand documents from pcipolicyportal.com. The PCI DSS mandates are affecting millions of businesses all around the globe, so now's the time to get serious about being compliant – it starts with PCI policy templates consisting of PCI Policies Packets, available for immediate download today.